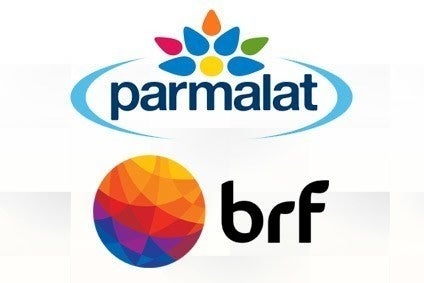 Lactalis-controlled Italian dairy group Parmalat looks set to acquire 11 dairy plants in Brazil from local food processor BRF .
Parmalat and BRF have signed a memorandum of understanding on a deal worth EUR610m (US$802m). Talks continue to finalise the transaction.
The acquisition will see Parmalat, which has operations in Brazil, attain assets that generated net revenues of BRL2.6bn (US$1.16bn) in 2013.
Of the eleven plants, five are in the southern state of Rio Grande do Sul. Two are in the state of Minas Gerais, in Brazil's south-east. The southern states of Paraná and Santa Catarina each contain another of the BRF plants, with the remaining two in the north-eastern state of Pernambuco and in MatoGrosso do Sul in the centre of the country.
BRF announced in February it was "examining strategic alternatives" for its dairy business. The company said it was mulling various options, including the establishment of partnerships or "partial sale". BRF sells dairy products in Brazil under brands including Batavo , Elegê and Cotochés.
In June, Bloomberg reported Mexico's Grupo Lala, Danone and Lactalis were among the companies interested in BRF's dairy assets.
Last week, Parmalat announced it was nearing a deal to acquire assets from bankrupt Brazilian dairy Lácteos Brasil (LBR).
A creditors' meeting accepted the Italian dairy firm's offer of BRL250m for part of the business.
The transaction includes LBR's activities involving UHT milk and local cheeses. Parmalat said the assets generated revenues of about BRL580m in 2013, on a pro-forma basis.
The deal will see Parmalat regain full rights to its namesake Parmalat brand for UHT production and distribution throughout Brazil.