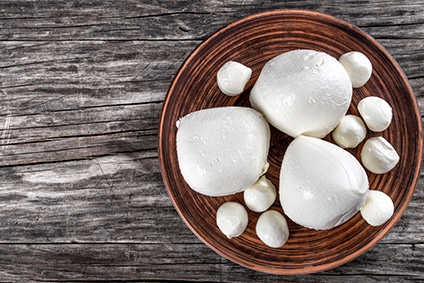 Latteria e Caseificio Moro, an Italy-based supplier of mozzarella and ricotta, has received investment from French private-equity firm Argos Wityu.
Terms were not disclosed but the companies announced Argos Wityu as a "shareholder", putting an unspecified amount into the Treviso-based business.
Latteria e Caseificio Moro, located in Motta di Livenza in north-eastern Italy, manufactures mozzarella, ricotta and PDO Montasio cheese sold in Italy, with a specific focus on the foodservice channel. The company generates revenues of EUR40m (US$44.4m).
CEO Maurizio Moro, who will stay on at Latteria e Caseificio Moro, said: "Argos Wityu's experience and ability to identify our needs were essential in our decision to choose them as a new strategic partner for our reinforcement and development process. Along with Argos Wityu's team who will support us in this journey, Latteria and Caseificio Moro will be able to seize organic growth opportunities and opportunities to expand abroad."
Argos Wityu's investment portfolio includes France-based dessert maker La Compagnie des Desserts, in which it is a majority investor.
Alessio Manigrasso, partner at Argos Wityu, described Latteria e Caseificio Moro as "an extremely well-positioned and very competitive player in its relevant market in north-eastern Italy".
Manigrasso added: "The role of Argos Wityu is to support outstanding companies like Latteria e Caseificio Moro, reinforcing their positioning and strengthening their commercial presence on foreign markets. We are looking forward to proceed side by side with the Moro family in this ambitious path, with all the human and financial resources necessary to establish the company as a benchmark in its sector, both in Italy and abroad."