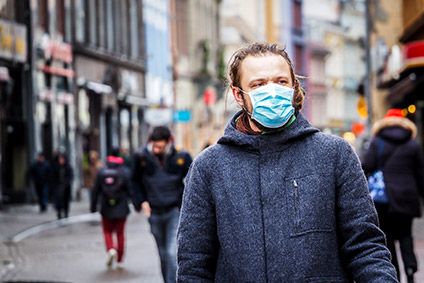 Italy's food industry is monitoring the coronavirus cases in the country and the reaction to the outbreak with "great apprehension", trade association Federalimentare said today (24 February), warning of the possible impact on the economy and to food exports.
Six people have, at the time of writing, died in the coronavirus outbreak in Italy. According to state broadcaster RAI, a sixth person, who was a cancer patient, died this afternoon.
The latest fatality was in the northern town of Brescia and it is in the north of Italy where the impact of the outbreak has been felt most in recent days. Over the weekend, local authorities in towns in Italy's northern Lombardy and Veneto regions closed schools and restaurants in response to what officials say appears to be a cluster of cases of coronavirus with no direct links to the origin of the outbreak in China.
"It is still early to understand the extent of the problem, but it is clear that we are following the matter with great apprehension: what is happening due to the alarm over the coronavirus could be an axe capable of curbing the economic flywheel of the most productive part of the country," Ivano Vacondio, the president of Federalimentare, said.
The regions of Lombardy, Veneto and Emilia Romagna account for 41% of Italy's GDP, according to Federalimentare.
Citing data from 2018, the trade association says the regions accounted for more than half the country's food exports.
In a separate statement, Granarolo, one of Italy's largest food companies, said it was stepping up efforts to maximise its production. The dairy company said demand from its supermarket customers in northern Italy had increased after incidents of panic buying in some towns over the weekend.
All 14 of Granarolo's factories and offices are open and operating normally, a spokesperson told just-food. However, the company has temporarily barred its staff from travelling abroad.
According to data compiled by just-food sister site pharmaceutical-technology.com, there have been 79,508 confirmed cases of coronavirus worldwide, with 2,626 deaths.
Some 81% of the cases of illness and 95% of the fatalities have been in China's Hubei province, where the outbreak is believed to have originated.
Thirty-four countries have been affected. Italy has had 219 confirmed cases.