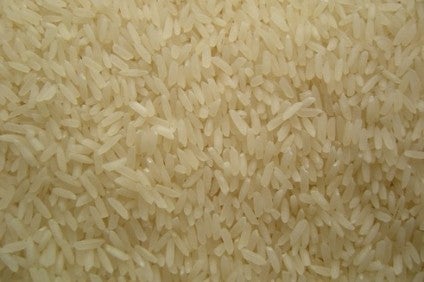 Italy and seven other European nations are pressing for a 'safeguard clause' to be triggered under an agreement that grants duty-free status to rice imports from less developed countries (LDCs) in Asia.
The Everything But Arms (EBA) initiative – part of the European Commission's Generalised System of Preferences – provides duty- and quota-free access on all products to the EU from LDCs, except armaments and ammunition.
One of two safeguard clauses stipulates duties can be "reintroduced at any time at the request of a member state or on the Commission's own initiative, if a product originating in one of the beneficiary countries or territories is imported on terms which cause or threaten to cause serious difficulties to a community producer of like or directly competing products".
Italy, along with France, Spain, Bulgaria, Greece, Hungary, Portugal and Romania, are pushing for the clause to be activated to protect local rice producers amid a surge in imports and a drop in prices. Those countries are the main growers in the EU of the Indica variety of rice, which originates from Asia, as opposed to the Japonica variety from Japan and South Korea.
To that end, an "integrated" dossier was sent to the European Commission on 24 November "to protect the rice sector from duty-free imports from the Asian EBA countries, in particular from Cambodia".
The dossier was accompanied by a letter from Italian ministers Maurizio Martina and Carlo Calenda from the Ministry of Agricultural, Food and Forestry Policies.
A statement from the ministry provided data to back the concerns of the `community'.
Community consumption of rice has increased 5% over the past five years, while imports of milled rice from Cambodia have gone up 171%, the ministry said. Meanwhile, sales of Indica rice grown in the EU have dropped 37%, resulting in a deterioration in its market share to 28% from 46%.
Moreover, the price of Indica rice imported from Cambodia is 30% less than is "practicable by community operators".
"We ask for the activation of the safeguard clause because the price crisis threatens the survival and the future of the entire European rice industry," the Italian ministers said in the letter.
"The abandonment of rice farming would cause serious consequences not only under the profile of the socio-economic estate of many rural districts but also from an environmental point of view, taking into account the value of the ecosystems that characterize the production areas.
"With the new dossier sent, we expect the European Commission to take subsequent decisions."