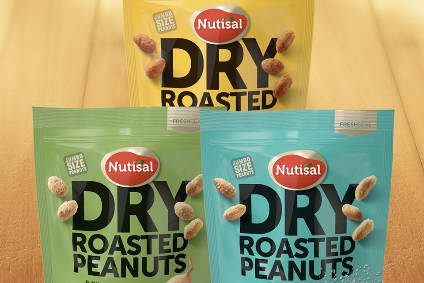 Cloetta, the Sweden-based snack maker, today (1 February) reported a loss for 2016 due to the recently-announced impairment on its Italian business but pointed to higher underlying annual profits and a pick-up in sales in the fourth quarter of the year.
?The company booked a loss of SEK191m (US$21.8m) for 2016, compared to profit of SEK386m in 2015, with its bottom line dragged down by an impairment of SEK594m on its operations in Italy. Last month, Cloetta announced a "strategic review" of its business in Italy and admitted the unit could be sold.
Excluding the impairment, Cloetta made a profit of SEK403m, up 4.4% on 2015. Its adjusted operating profit rose 9.9% to SEK758m.
Cloetta's full-year net sales stood at SEK5.85bn, a rise of 3.1% on a reported basis. Measured at constant exchange rates and stripping out the impact of M&A, Cloetta's net sales inched up 0.5%.
In the fourth quarter of 2016, Cloetta's net sales grew 3.8% on a reported basis and 1% on an organic basis. The result was an improvement on Cloetta's third quarter, when its reported net sales dropped 0.8% and organic net sales declined 0.7%.
"I am proud of the fact that we have been able to deliver yet another record year for Cloetta," interim president and CEO Danko Maras said. "Despite the challenging situation in Italy and a one-off decline in sales in Finland, we have succeeded in growing the business organically in the [fourth] quarter. I am particularly happy that we were able to meet one of Cloetta's financial objectives during the quarter, after which our net debt/EBITDA ratio is now below our target of 2.5x. In summary, 2016 was a record year for Cloetta.
"We are now preparing Cloetta for the next level. The strategic review of Cloetta Italy, the focus on growth and profit drivers, operational excellence in the supply chain and
potential acquisitions will therefore be important focus areas in 2017."