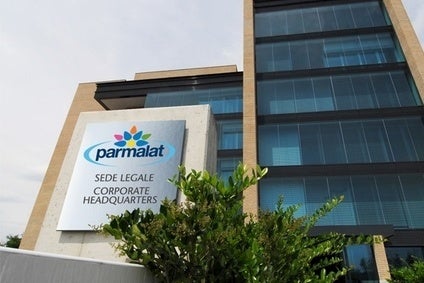 The legal wrangle between Parmalat and Citibank continues to make its way through the Italian courts following a decision that an earlier US judgement requiring the dairy group to pay US$431m in damages could take effect in Italy.
Citibank's damages claim, which relates to Parmalat's 2003 accounting scandal, was initially backed by the Superior Court of New Jersey in 2008. This week, an Italian court of appeal declared that the US judgement is applicable in Italy.
However, a spokesperson for Parmalat stressed the ruling did not "enter into the merits" of the case.
"Assessments of merit will be carried out by the bankruptcy court as part of an ordinary judgement of belated insinuation," the spokesperson explained. "Parmalat will file to the court of cassation for deliberation."
If a "final confirmation of sentence" is reached, the Lactalis-controlled Italian dairy firm will pay the damage awarded in shares, the spokesperson revealed.
"The possible payment will be done through the assignment of Parmalat shares according to the agreed percentages, as already set aside for caution. The recovery ratio established at that time foresaw a recover percentage of 6.9% for Parmalat."