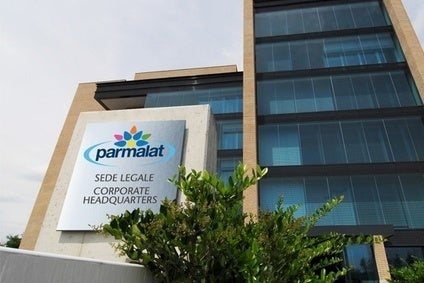 Italy-based dairy group Parmalat has said its underlying performance in the second quarter was "significantly better" than the first three months of the year amid pressure from exchange rates and inflation in Venezuela.
Currency fluctuation and what Parmalat termed "hyper-inflation" in Venezuela, weighed on the company's EBITDA in the first half of 2014, which fell 5.1% to EUR184.4m (US$247m).
Parmalat said its EBITDA was up 5.1% at EUR211.7m, once foreign exchange, the upward pressure on prices in Venezuela and recent M&A was excluding from its results.
On the same basis, the group, majority owned by France's Lactalis, said its net revenues rose 9.1% at EUR2.81bn. Parmalat pointed to a "particularly strong contribution provided by the Latin America, North America and Africa sales regions".
Reported net revenues were up 0.9% at EUR2.61bn.
Net profit fell 15.7% to EUR88.9m as Parmalat's tax bill was higher year-on-year.
Parmalat kept its forecasts for an esitmated 3% rise in net revenues and EBITDA for 2014 as a whole.
"The expectation of these positive results, despite a still negative market scenario projected for the second half of the year, is based on the strategic programs implemented by the group, which include targeted price increases, investments in marketing and strengthening the presence in key geographic regions, alongside initiatives aimed at continuously improving operating efficiency," Parmalat said.