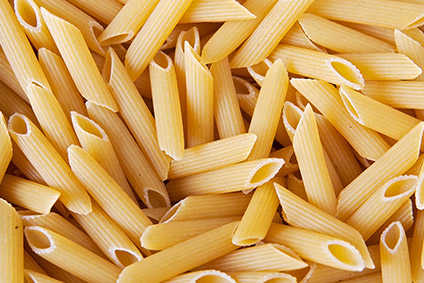 Italy has undertaken an unprecedented move to introduce labelling on pasta and rice to identify the source of origin, a step ahead of pending European Union regulations.
Two decrees were issued byItaly's Ministry of Agricultural, Food and Forestry Policies yesterday (20 July) requiring clearer labelling to, it said, meet the demands of the consumer. Dried pasta packs must now identify the country of grain cultivation and grinding, while rice packets should reveal the source of production, processing and packaging.
The new system will undergo a two-year testing period – in accordance with the standard now in place for dairy products – and companies will have 180 days to adapt and dispose of labels and packaging already produced, the ministry said.
"It is an historic step," said one of the signatories Minister Maurizio Martina. "We aim to give maximum transparency to consumer information, to protect producers and to strengthen the relations of two chains fundamental for the agro-food Made in Italy'."
The 8% increase in exports in the first five months of 2017 shows how much Italy gains from internationalisation, Minister Carlo Calenda, the other signatory of the decrees, said without being more specific on the breakdown of the exports. "To bring more to internationalisation, we must conclude trade agreements such as those with Canada that remove trade barriers and tariff barriers", he said.
Speaking of the decrees, he said "they ensure a conscious choice for consumers through the transparency obligation in labels. We focus on the strength of Made in Italy and the quality of the chains in order to compete with even greater strength on global markets".
The measures will cease once European Regulation 1169 of 2011 is implemented, according to the statement.