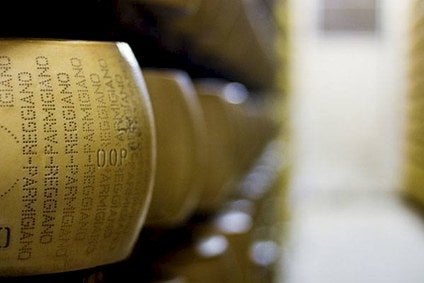 The cost to Italy's food and agricultural sector of Russia's restrictions on EU imports could be EUR200m (US$253.9m), Italian producers have warned.
Italy's food producer association Coldiretti said Italian food exports to Russia fell 63% in August compared to the same month the previous year after Moscow's ban on EU meat, fish, dairy products, fruit and vegetables.
Russia said the ban would last for a year. Lorenzo Bazzana, head of economics at Italian food industry association Coldiretti, said: "Exports to Russia for the entire food sector affected by the ban amounted to EUR167m last year and we rounded the figure up to EUR200m to include potential market growth."
Italian food exports to Russia most affected are fruit and vegetables, worth EUR72m in 2013. Shipments of cured and fresh meats were worth EUR61m last year, while Italy exported EUR45m of cheese and dairy, worth EUR45m to Russia in 2013. Sales of major Italian geographical designations such as Parma ham and Grana Padano have suffered, with Parmigiano Reggiano and Grana Padano exports to Russia worth EUR15m last year, while Prosciutto di Parma sales in Russia were worth EUR2.5m.