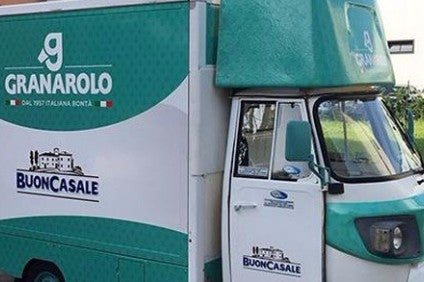 Italian dairy group Granarolo has launched a distribution partnership with the Italian Wine Group that aims to grow the presence of both companies in Switzerland.
As part of the deal, Italian Wine Group has taken an 11% stake in Granarolo subsidiary Comarsa for an undisclosed sum.
Gianpiero Calzolari, the chairman of Granarolo, said: "This partnership makes us very proud because it happens between two great Italian leaders in their field."
Calzolari said the deal aligns with the group's "strategy for the development of commercial platforms abroad".
Corrado Casoli, president of the Italian Wine Group, said: "This is a further element to be added to the strategy that our group has always pursued to operate direct facilities or alliances such as this that we have just signed, in the most important international markets."
Comarsa distributes products including cheese pasta and frozen goods.
In January, Granarolo revealed it had attracted state investment to help the business grow in international markets.