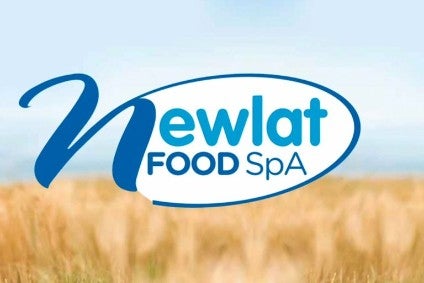 Italian food manufacturer Newlat expects to seal one "sizeable" acquisition in 2021.
Newlat director Benedetta Mastrolia said the bakery, dairy and pasta manufacturer is eyeing more than five targets as part of the company's bid to hit EUR1bn (US$1.19bn) in revenues by the end of 2022.
Last year, Newlat generated revenues of EUR516.9m on a pro-forma basis, which included revenues from local dairy firm Centrale del Latte d'Italia should the company have acquired the business at the start of 2020 and not in the summer when the deal was closed.
"We are examining over five dossiers," Mastrolia said, saying the companies on Newlat's radar are in "complementary sectors" across Italy, Germany, France and the UK.
Mastrolia told just-food the company has tabled offers "in some cases". In November, Newlat pulled out of the process to buy UK bread maker Hovis – and said it would only return to the table if the company's owners granted the Italian manufacturer exclusive talks. The baker ended up being sold to UK private-equity firm Endless.
Mastrolia's comments came alongside the publication of Newlat's 2020 results. Announcing the figures, chairman Angelo Mastriola said the company was "confident that an important acquisition can be
announced by 2021″.
Asked to explain the chairman's comments, Ms. Mastrolia said: "This is in light of our goal of reaching EUR1bn in revenues within the end of 2022, therefore we expect to close at least one sizeable acquisition by the end of 2021."
Newlat's pro-forma revenues in 2020 equated to a 3.2% rise. The company's pro-forma adjusted EBITDA was up 44.1% at EUR51.4m. The group posted a consolidated net income of EUR38.6m, versus EUR7.2m in 2019.
Angelo Mastrolia said: "The year that has just ended has also marked the year of an important acquisition that has allowed us to reach the first half-billion euros in revenue, a goal that is not to be taken for granted in view of the difficulties encountered during the pandemic. The result of the acquisition is even more significant if we consider that in a few months we turned around a company – Centrale del Latte d'Italia, which in 2019 had closed its accounts with a heavy loss – and made it performing and profitable."
Revenues from Newlat's largest business, milk products, inched up 0.3% to EUR246.1m, amid pressure on foodservice sales. Newlat said its pasta revenues increased 7.5% to EUR148.6m amid higher volumes, particularly, the company noted, in Germany.
Meanwhile, Newlat's bakery business saw revenues increase 9.6% to EUR39.1m, with sales of "bread substitutes", including Crostino crackers, enjoying higher volumes.