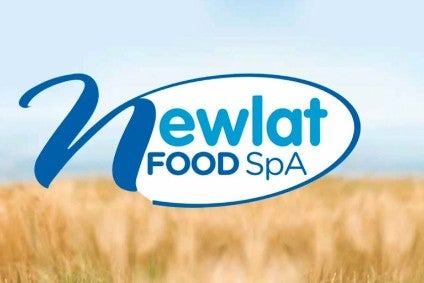 Italian food group Newlat has entered talks to buy a majority stake in local dairy business Centrale del Latte d'Italia (CLI).
Newlat, which produces pasta, bakery products and baby food, said in a statement the acquisition of CLI would boost its revenue to EUR500m (US$533m).
Parma-based Newlat has signed a letter of intent with CLI's largest investor Finanziaria Centrale del Latte di Torino to negotiate the acquisition of the majority stake.
The company told just-food in October that it was eyeing "one or two" acquisitions over the next six to eight months as it sought to double the size of its business in revenue terms.
Turin-based CLI produces, treats, processes, transforms, and sells milk, food, and dairy products in Italy. The company's dairy output include fresh milk, long-life (UHT) milk, yogurt, cream and cheese but it also produces fresh vegetables, eggs, pasta, desserts, fresh salads, cured meats and pesto sauces.
The company also exports its products to China, Hong Kong, Macao, the United Arab Emirates, Kuwait, Saudi Arabia, and Oman.
CLI's annual turnover reached EUR178m last year.
Reporting its annual results for 2019, Newlat revealed it had increased revenue by 4.9%, on a year-on-year basis, to EUR320.9m while EBITDA was up by 16.9% to EUR28.3m.
Newlat said that in the first two weeks of March, when Italians stocked up food products in response to concerns about the coronavirus, it recorded a 35% rise in sales compared with the same period of last year.