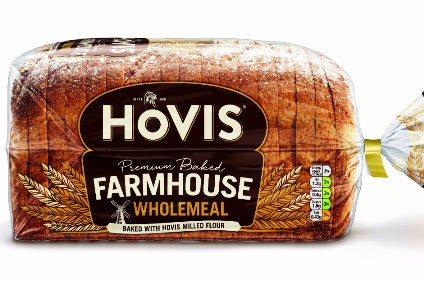 Italian food business Newlat tabled a bid to acquire UK bakery company Hovis, which is majority-owned by private-equity firm The Gores Group.
Parma-based Newlat, a dairy-to-pasta business which owns brands such as Buitoni, Polenghi and Giglio, has lodged a non-binding offer for Hovis.
Sky News had reported in September that private-equity houses Endless and Epiris, as well as asset management group Aurelius Equity Opportunities, had made indicative offers for Hovis, in which Gores has owned a majority stake since 2014. The UK's Premier Foods, which sold its majority holding in Hovis to The Gores Group six years ago, still retains a minority interest.
At the same time, the broadcaster had said, quoting sources, that an offer had also been tabled by at least one European food producer, although none of those parties were named at the time.
This morning, Newlat said a purchase of Hovis would help the publicly-listed business to achieve its target of reaching a turnover of EUR1bn (US$1.17bn) and to become "one of the most important operators in the food sector in Europe" with operations in Italy, Germany and the UK following last year's initial public offering of shares.
Earlier this year, Newlat confirmed it had signed an agreement to acquire 46% of local dairy group Centrale del Latte d'Italia (CLI) from a group of shareholders, including principal owner Finanziaria Centrale del Latte di Torino, with a view to taking full control of the business.
And Andrea Rossi, Newlat's head of business development, told just-food in October last year the company had five M&A targets in mind in categories such as dried and fresh pasta, bakery and dairy, but would not expand more on the finer details.
It said in a statement: "Hovis' production and distribution structure would also offer the possibility of benefiting from many synergies and to implement a virtuous cross-selling activity. Newlat Food is awaiting a response from the shareholders of Hovis and, therefore, any other eventual details regarding the transaction will be communicated with the evolution of the negotiation."