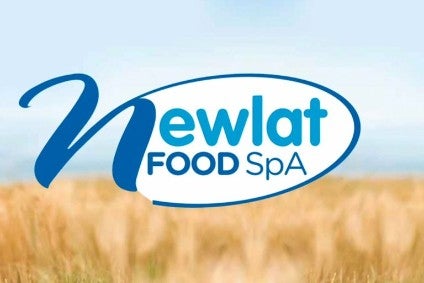 Italy-based food group Newlat has signed an agreement to buy a 46.24% stake in local dairy group Centrale del Latte d'Italia (CLI) for EUR14m (US$15.3m) in cash and newly-issued shares.
In a deal first mooted earlier this month, the Parma-headquartered company, which manufactures pasta, bakery products and baby food, is to buy the CLI stake from a group of shareholders, including top investor Finanziaria Centrale del Latte di Torino.
Newlat will then launch a mandatory takeover bid on the remaining CLI shares at the same price, it said in a joint statement with CLI sent to the Italian stock exchange, Borsa Italiana, on which it is listed.
If this offer is fully accepted, it will result in a final EUR7.5m of cash paid and further Newlat shares issued.
The Delverde pasta brand owner and CLI said the transaction is aimed at consolidating the Italian dairy market, through the integration of two of the main operators in the sector.
The combined entity will become the third largest player in the Italian milk and dairy sector.
Newlat and CLI said they have already identified a series of synergies which, once implemented, "will lead to substantial efficiencies in the short term".
Newlat said the acquisition will boost its revenue to EUR500m.
CLI produces and sells about 120 products including milk and its derivatives, with brands such as TappoRosso, Mukki, Tigullio and Vicenza.
It recorded revenues of EUR180m last year.