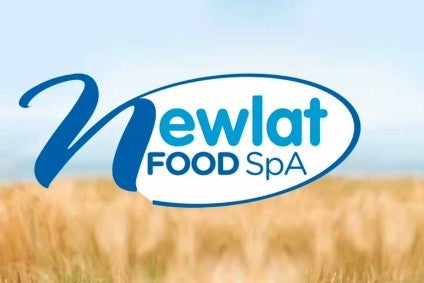 Italian food manufacturer Newlat, which missed out on the acquisition of UK bakery business Hovis, is still looking at targets across Europe, the company has told just-food.
Newlat director Benedetta Mastrolia confirmed the company is surveying possible candidates but stopped short of indicating when the group could table offers for any firms on its radar.
"We are looking at multiple companies, i.e., more than five companies," Mastrolia told just-food today (18 January). "These companies are located all around continental Europe; some relevant countries are Germany, the UK and France. These companies are all in similar or complementary sectors versus our current business. Due to confidentiality and market regulations this is the most information I can disclose at this stage."
In November, Newlat pulled out of the process to buy Hovis – and said it would only return to the table if the UK bread maker's owners granted the Italian manufacturer exclusive talks. The baker ended up being sold to UK private-equity firm Endless.
Italy and Germany are Newlat's two-largest markets, accounting for around 52% and 27% of its total revenues, respectively.
The company has an extensive list of brands across its portfolio. In pasta, Newlat owns Delverde, Birkel, Buitoni, Corticella, Guacci and Pezzullo. The dairy line-up consists of Giglio, Fior di Salento, Matese, Optimus, Polenghi and Torre in Pietra.
Last summer, Newlat acquired a majority stake in dairy firm Centrale del Latte d'Italia, buying just over 67.5% of the business.
In a stock-exchange filing on Thursday, Newlat underlined its "willingness to continue its external growth strategy", which the group had set out at the time of its IPO in 2019. The company said in its statement it had been "scouting potential targets in the food and beverage industry, both in Italy and abroad, which could result in possible M&A transactions, where satisfactory conditions are met".
Newlat added: "Furthermore, the company is evaluating the opportunity to diversify its sources of funding, also through the issuance of a bond, in order to provide the company with enough financial flexibility for new M&A transactions."
In the first half of 2020, Newlat's revenues, including those generated by Centrale del Latte d'Italia as from 1 January, rose 5.5% to EUR255.4m (US$308.3m). Newlat reported "strong" sales growth across "all the main business units", helped in part by M&A. However, the company also reported organic growth in areas including pasta.