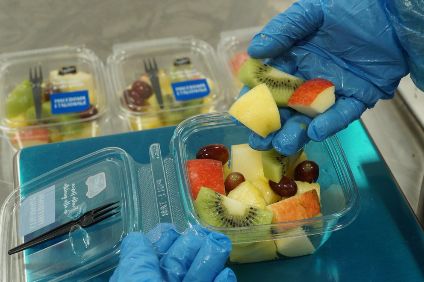 Italian fruit and vegetable importer Gruppo Orsero has acquired French peer Fruttica Group from Postifruits for EUR10m (US$11.3m).
Orsero said the deal strengthens its distribution capacity in its key markets.
Fruttica Group specialises in the import and wholesale distribution of fruit and vegetables, with particular focus on the distribution in France of grapes of Italian origin, melons, pears and vegetables.
Orsero CEO Dr. Raffaella Orsero said: "This operation is part of the path that the Orsero Group is making towards an ever-greater rooting and strengthening of its distribution activities in Europe with the aim of strengthening the geographical presence, diversification of sourcing and the range of products sold.
"The acquired companies, specialised in the distribution of Italian products in France, will lead to a better balance of revenues originating in France, boosting product categories characterised by excellent market potential and guaranteeing the group an ever-greater integration with the Italian agricultural production chain."
Sebastièn Postifferi, chairman of Postifruits, said: "The entry of Fruttica into the Orsero Group opens up new opportunities for development and synergy in France."
Fruttica is based in Cavaillon in Provence – where the Orsero Group already has a logistics operation.
It distributes more than 20,000 tons of fruit and vegetables per year to customers mainly in the large-scale retail trade.
The acquisition is expected to be finalised by May.