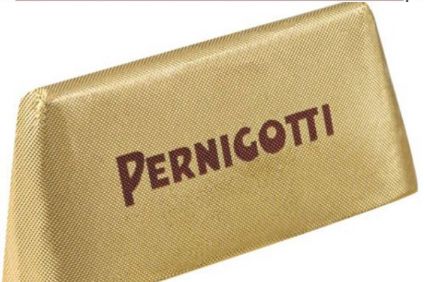 Italian chocolate maker Pernigotti is seeking a domestic production partner after the partial closure of its manufacturing facility.
Some 100 employees at its plant in Novi Ligure, Piedmont, have been put into an unemployment benefit scheme from 3 December this year until 2 December next year following the action. Another 100 employees remain on the company's books.
The company, which can trace its origins back to 1860, is owned by Turkish conglomerate Toksoz.
Announcing the partial closure of the factory last week Pernigotti, which has been loss-making in recent years, said: "Despite all the actions taken so far to support the business, Pernigotti has been forced to take this step due to a critical situation caused by a decline in sales volumes and a consequent decline in revenues."
Pernigotti added it has put into effect a recovery plan which involves "significant economic and organisational changes".
The company confirmed it intends to stay in Italy with the "support of national partners".
It said it is already talking with several Italian companies, "leaders in confectionery and semi-finished products".
Pernigotti's reorganisation project includes "the termination of inefficient business activities that undermine the company balance and the short- and medium- term financial needs [and] the reorganisation of certain activities with the aim of generating efficiency and a positive impact on both net income and cash flow".
The company said sales initiatives will be redefined, administrative back-office activities will be centralised and production activities at the Novi Ligure based plant terminated.
Pernigotti said it will continue to distribute and sell its products while looking for third-party production partners "capable of guaranteeing the high quality and the selection of raw materials that has always characterised Pernigotti products from early stages".
The business was taken out of family control when it was bought by beverages group Averna in 1995 before being sold on to Toksoz in 2013.