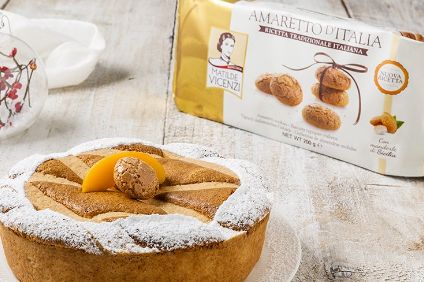 Italian confectioner Vicenzi is planning to increase the size of its international footprint after tying up a new EUR55m (US$67.7m) finance deal.
The company, based at San Giovanni Lupatoto near Verona and family-run since 1905, is known for its pastries and baked goods including amaretti and miliefoglie. It works across the retail, industrial and foodservice sectors with its key retail brand being Matilde Vicenzi.
It has agreed its new credit facility with UniCredit and plans to use the money to support its growth plans with an eye on expanding in foreign markets.
Vicenzi said its "strategies of growth on global markets will be intensified," with a particular focus on five markets – the US, Germany, France, China and the Middle East.
The company said new partnerships will be developed with major national distributors and new foreign commercial branches will be opened, adding to the one already operational in Miami.
The company also intends to increase the efficiency of its production and logistics processes by constructing a new plant – at an expected cost of EUR10m – on land adjacent to its San Giovanni Lupatoto headquarters.
The plan is for it to be operational by 2020.