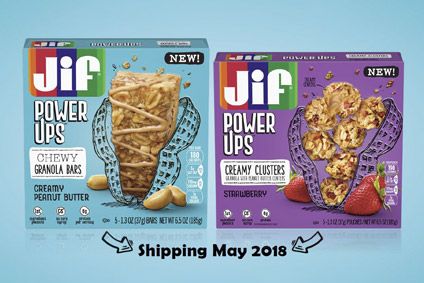 US jam, peanut butter, relishes and snacks maker J.M. Smucker has improved its sales guidance for its fiscal year, reflecting a Covid-19-linked surge in demand for the sort of products it manufactures and a relatively small exposure to the foodservice channel.
J.M. Smucker is still forecasting a decline in annual sales but one not as steep as previously thought.
In a business update issued today (21 April), the New York-listed company, which owns brands including Jif peanut butter and Bick's pickle, said "unprecedented customer and consumer demand in the company's fourth quarter has improved its fiscal year financial expectations".
J.M. Smucker said it has seen a "significant increase related to consumer 'stock-up' shopping during March.
The Ohio-based company said it is now expecting net sales for the year to 30 April to be down 1% year-on-year, rather than the previous guidance which suggested a 3% decline. It expects adjusted earnings per share to exceed the high end of the previous guidance range of US$8.10 to $8.30.
In the year to 30 April 2019, the company recorded net sales of US$7.83bn.
J.M. Smucker said today it has made the adjustment primarily due to increased demand across all US and Canadian retail channels, although this is slightly offset by a decline in products sold in away from home channels, which represent less than 10% of the company's total net sales.
It said the sales boost will also be be partially offset by increased expenses related to employee compensation and benefits, freight, and community support initiatives.
CEO Mark Smucker said: "As we experience one of the most challenging times in our nation's history, we remain committed to providing a safe and reliable supply of food.
"Our team is united in supporting our customers, consumers, and communities in this time of heightened need, while doing our part to help slow the spread of Covid-19."
The company has taken additional steps to protect its employees including implementing incremental sanitation measures and temperature screenings at all its locations.