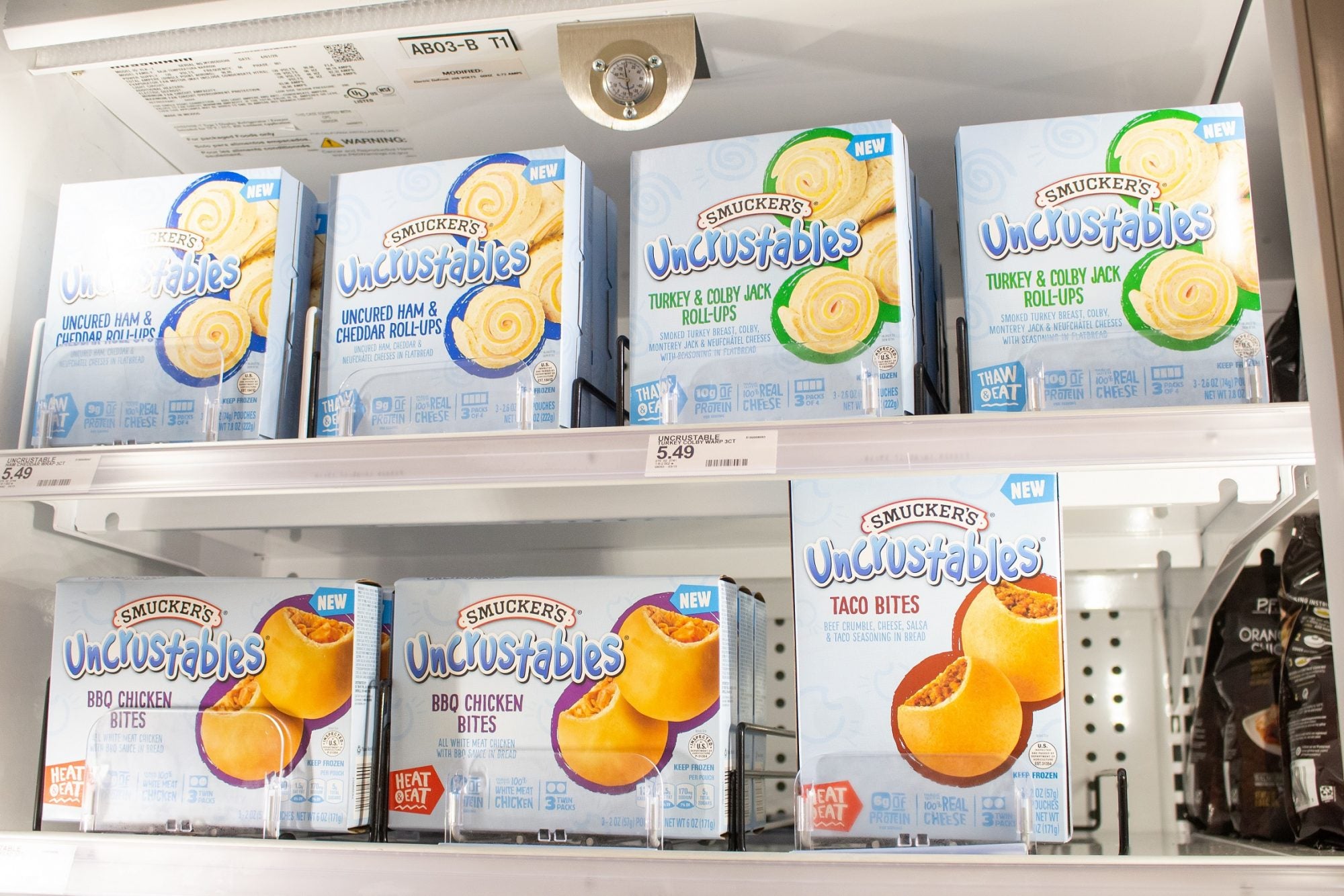 J.M. Smucker plans to build a third manufacturing facility for its Uncrustables snack sandwiches as the US firm seeks to double sales of the brand over the next five years.
The Ohio-based business is investing US$1.1bn in the production and distribution site in McCalla, Alabama, with construction set to begin in January ahead of an expected completion date in 2025.
J.M. Smucker said sales of the Uncrustables brand featuring frozen spread-filled sandwiches and snacks have increased double-digits a year over the past decade and now stand at around $500m. The business is aiming to reach $1bn in sales in the next five years. The project will create 750 jobs over a three-year time span.
The group, which also includes brands such as Jif peanut butter and Sahale Snacks, generated sales of a tad over $8bn in the year ended 30 April.
President and CEO Mark Smucker said: "Our Smucker's Uncrustables brand continues to be one of the fastest-growing in our portfolio and in the food sector more broadly. Not only will the company's growth project create a large number of jobs in McCalla, but it will also permit us to build a long-standing relationship with a top consumer brand."
J.M. Smucker's two other Uncrustables production facilities are located in Scottsville, Kentucky, and Longmont, Colorado.
Last year's sales growth represented an increase of 3%, while net income was up 12% at $876.3m. The company cut its forecast for underlying annual earnings in August when it reported first-quarter results for the new financial year.
Adjusted earnings per share are expected between $8.25 and $8.65, versus a June estimate of $8.70-$9.10. The metric fell 20% in the quarter to $1.90.
Sales were revised with a more positive tone. Smucker forecasts a drop of 1.5% to 2.5%, compared with a June estimate of a 2-3% decline. They were down 6% in the three months to 31 July at $1.86bn.
Operating income dropped 28% to $259.4m and was down 20% on an adjusted basis at $323.4m.