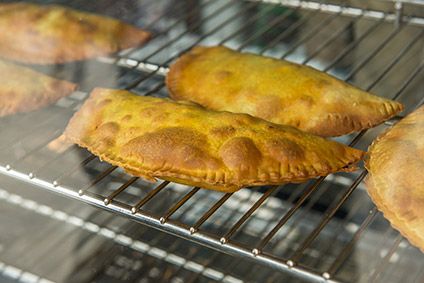 Caribbean food specialist Grace Foods, owned by Jamaican corporation GraceKennedy, has taken a 49% stake in Florida-based Majesty Foods, a deal which it intends to use to accelerate its plans to become a major player in the US-Hispanic food category.
A new joint-venture company has been established for the combined operation.
Grace Foods, which makes products including jerk seasonings and hot sauces, and owns brands such as Grace, Encona and Dunns River, plans to outsource its current 23,000 sq ft cold storage and food processing facility in Florida to Majesty.
Financial details of the deal were not disclosed.
Majesty Foods manufactures patty and empanada products, marketed under its own brands Patty King and Latin Delights, as well as under third-party brands.
It currently manufactures Grace brand patties in the US for Grace Foods.
The company has extensive co-packing relationships with US companies and its products are sold through multiple retailers in the country including Whole Foods and Publix. Majesty Foods also sells to foodservices distributors including Sysco, Cheney Brothers and Jetro/Restaurant Depot.
Don Wehby, GraceKennedy's group CEO, said: "The consolidation of these two entities will create a stronger and better capitalised business through various synergies, allowing Majesty Foods to provide an enhanced service offering to all its customers.
"We have been aggressively pursuing opportunities for mergers and acquisitions as a part of our long-term strategy. This joint venture is a step in the right direction for our foods division as we strive to leverage our leading position in the USA-Caribbean market to become one of the top players in the USA-Hispanic market through our La Fe brand."
The principals of Majesty Foods, Gary Tie-Shue and Colin Chang, will continue to lead the manufacturing operation.
"We are very excited to be partnering with Grace Foods and look forward to embracing the challenge of transforming our business into the leading manufacturer of Hispanic and Caribbean food products in the USA," said Tie-Shue.