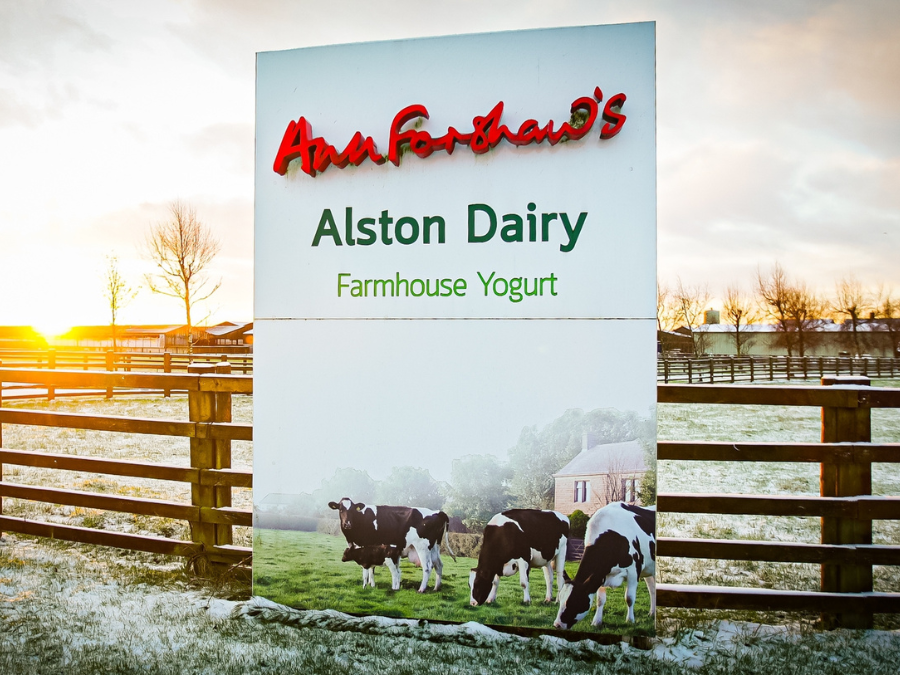 UK food manufacturer James Hall Group has acquired local yogurt brand Ann Forshaw's Alston Dairy.
The fee for the deal was not disclosed
James Hall Group, based in Preston, Lancashire in north-west England is a wholesaler supplying Spar supermarkets in the north of England with a range of products including chilled and frozen food lines and ambient groceries. The family firm owns a sandwich factory and the Clayton Park Bakery in the region and also has an ethinc convenience food brand called Fazilas.
The business can trace its roots back to 1863 to a bacon-cutting business and shop.
Post-deal, the Alston Dairy, also based near Preston, will continue to run as normal with Ann Forshaw and Emma Coupe remaining as directors. No staff will lose their jobs as a result of the deal.
The adjacent Bolton Family Farm will remain under ownership of the Forshaw family.
Dominic Hall, joint managing director of James Hall, said: "We have sold Ann Forshaw's products in our Spar stores for many years, and they have played an important role in our dairy categories, becoming firm customer favourites.
"We continue to strive to source locally as much as we can and acquiring Alston Dairy will allow us to protect that ambition and keep the brand local. We will grow the presence in more Spar stores and continue to develop products in new categories, ensuring that greater numbers of customers can enjoy Ann Forshaw's products."
Ann Forshaw said: "I felt that the time was right for me to sell the business and I was keen to ensure that Alston Dairy and the Ann Forshaw's brand was sold on to a company that has shared values and is similarly family-owned, so I am very pleased to complete the deal with James Hall.
"I am also very excited to remain as a director of the business, together with Emma, to bring to life the new ideas that we have for Ann Forshaw's products."