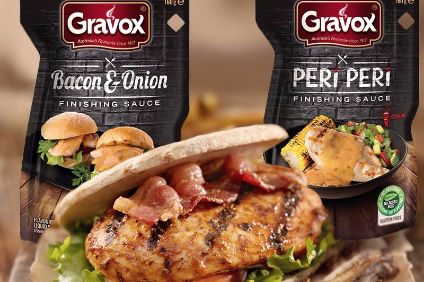 Japan's Suntory is putting its food assets in Australia and New Zealand up for sale to focus on its global beverages business, the company confirmed today (19 April).
Investment bank UBS has been appointed to sell the bulk of Suntory's food and coffee assets in Australia, New Zealand and Singapore, including brands such as Saxa salt, Gravox gravy, Foster Clark's ready-to-serve custards, Gregg's coffee and Asian Homer Gourmet pastes and sauces. Suntory is looking to keep its fresh coffee business.
A spokesperson for Suntory Food & Beverage Asia told just-food the sale included Cerebos Australia and New Zealand, the sauce, spice and coffee manufacturer whose parent company, Cerebos Pacific Limited, is wholly owned by the Suntory group.
"We feel it would be better for the food and instant coffee business if we found a new owner who is more focused on this category," the spokesperson said. "We would expect the sale process to take about six to nine months, but we are still making preparations."
Asked if Suntory had a price in mind for the sale, the spokesperson said: "We don't have that information as of now."
According to the Sydney Morning Herald, Terry Svenson, the current CEO of Cerebos' operations in Australia and New Zealand, will lead its fresh coffee business. Svenson told the paper: "While we have made great progress in recent years, including significant improvements to the efficiency of our manufacturing operations, food and instant coffee are not a core category focus for SBF and growth opportunities can potentially be maximised under different ownership."
Suntory listed Suntory Beverage and Food Ltd – keeping a 60% stake in the business – in 2013.