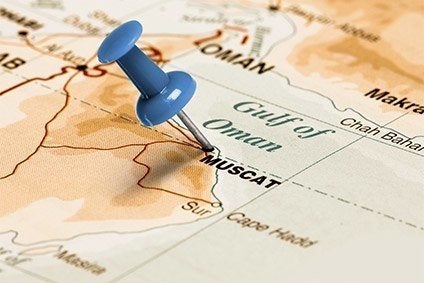 The Gulf Japan Food Fund has been established by Japanese and Middle Eastern investors to increase cooperation in the food sector between Gulf Cooperation Council states and Japan.
Oman's State General Reserve Fund will hold 37.5% of the US$400m fund while Oman National Investments Development Co and Gulf Investment Corp will hold a combined 12.5%. Japan's Mizuho Bank and Norinchukin Bank will provide the remaining half of the capital.
Mizuho Bank said it had decided to establish the fund "with the objective of providing support on the financing side for the expansion of exports such as foodstuffs, agricultural, forestry, and fisheries products, and related products and technologies from Japan into the Middle East region."
The bank added that it also sees scope to strengthen food security in the region and improve local production by leveraging Japanese technology and know-how. "We believe that there is strong demand for both safe and high-quality food products as well as technology to support improving efficiency and adding value to food production and processing within the region.
"We intend to use this fund to contribute to growth in Japan's food-related industries by providing support for construction of global food value chains from Japan to the Middle East region through equity investments in fields including production, processing, and distribution of foodstuffs and agricultural, forestry, and fisheries products, temperature-controlled logistics and warehousing, and produce factories."