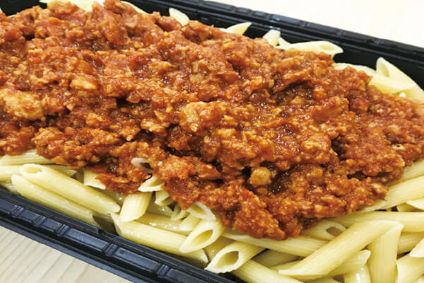 Daiz, a Japanese plant-based food business, is to increase its alternative-protein manufacturing capacity after securing US$6m in a Series A funding round.
The Kumamoto City-headquartered company said it will use the capital to create one of the biggest "vegan meat" factories in the country to manufacture its soy-based meat-alternative products.
It is planning to build the facility in 2021 in Kumamoto Prefecture.
The funding round was led by Japanese state-backed fund A-Five and tech venture-capital firm Mitsubishi UFJ Capital. Tokyo-based Okasan Capital Partners, local frozen food company Nichirei Foods and the organic produce supplier Kajitsudo also invested.
The latest funding round takes the total amount raised by the company to date to around US$11.2m.
Daiz is planning to expand its manufacturing capacity to make 3,300 tonnes of vegan meat annually. It uses a soybean-based raw ingredient which it calls "miracle chip" to recreate the texture of meat.
The company said it will also use some of the cash raised to strengthen its research and development operation.
It plans to focus on supplying major domestic food manufacturers and retail/distribution companies initially.
But it added: "In the future, we are looking at not only domestic but also global expansion. Through business expansion, Daiz will contribute to the development of the plant meat market by creating and penetrating a food culture that 'eats plant meat as the fourth meat.'"
The company said it plans to raise more money through a Series B funding round in 2020.
It also has plans to seek a listing on the Tokyo Stock Exchange "as soon as possible".