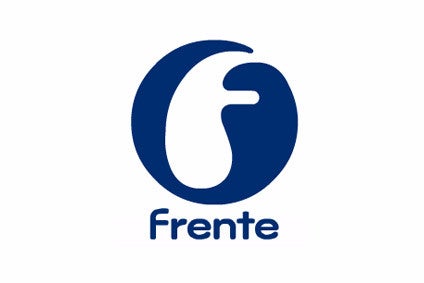 Japanese snack maker Frente has announced plans to merge its four business units and change its name to Koike-Ya.
In a regulatory filing, Frente said it will "integrate" its corporate brands through a restructuring programme. At present, the group operates four divisions: domestic snacks, international snacks, supplements and plant management.
The company said it was restructuring with the aim of "strengthening the decision-making process" and "marketing force".
The majority of Frente's sales are generated in Japan. According to data from Euromonitor International, snack sales rose by 2% in Japan during 2015 thanks to increasingly positive consumer attitudes towards the category, supported by busy lifestyles and improved perceptions of the health of snack products. Looking to the future, Frente said it will "actively expand overseas" following the integration of its businesses.
Frente said it expects the merger of its operating divisions to be completed by October.
Japanese food giant Nissin Foods Holdings is Frente's largest shareholder with a 34.5% stake in the group.