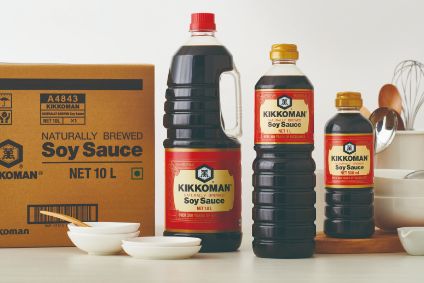 Japan's Kikkoman has set up a subsidiary in India to oversee its operations in the south Asia country after it terminated a manufacturing deal for soy sauces with local partner FieldFresh Foods last year.
The Asian sauces and seasonings giant formed a sales and manufacturing agreement with FieldFresh Foods in 2017 but Kikkoman has revealed that deal was terminated in August, and the sauces sold in India from now on will be imported from Japan.
Its operations in the country will now be run by Kikkoman India Private Ltd.
Kikkoman said in a statement provided to just-food that the company aims to become the market leader in the soy and Asian sauces category within the growing FMCG market in India.
A Kikkoman spokesperson said: "We are determined to reach our customers as we have decided that it is imperative to run marketing and direct sales activities ourselves to start working on achieving our ambitions. It is evident that the Indian market from both population numbers and economic growth potential aspects is a very important market for us."
Local media had reported Harry Hakuei Kosato, director and India representative for Kikkoman India, as saying: "India is one of the biggest emerging markets for global businesses and a key driver of growth in Asia. The launch of Kikkoman India will ensure seamless distribution of Kikkoman products exclusively created for India, bringing consumers the opportunity to experience a variety of foods, seasoned with true and authentic Kikkoman Soy Sauce."
However, the spokesperson admitted that India will be a "relatively challenging market to penetrate".
Kikkoman will initially target the foodservice sector but also plans to develop "tailor-made products" for retail.