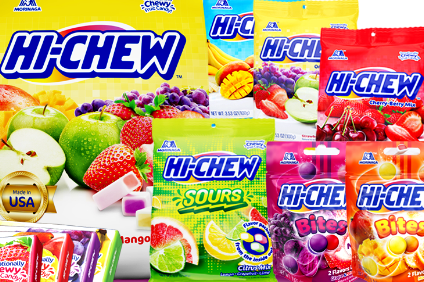 Japanese snacks group Morinaga & Co. and the country's second-largest producer, Morinaga Milk & Co., reportedly plan to integrate their businesses next year.
Local daily The Nikkei today (24 February) reported the two companies are to move under a new holding company next year.
The businesses believe the move will boost their research and development, as well as helping them improve their sales overseas.
The two companies share origins, although, in 1949, the company's dairy operations were spun off into Morinaga Milk Industry. Snack group Morinaga & Co. still owns a 10% stake in Morinaga Milk Industry, making it the dairy firm's largest shareholder.
The Nikkei claimed the combination would take place around next April. Michio Miyahara, the president of Morinaga Milk Industry, could become chairman of the holding company. Morinaga & Co. president Toru Arai is likely to become the president of the new group, the report said.
Officials at Morinaga Milk Industry had not returned a request for comment at the time of writing.