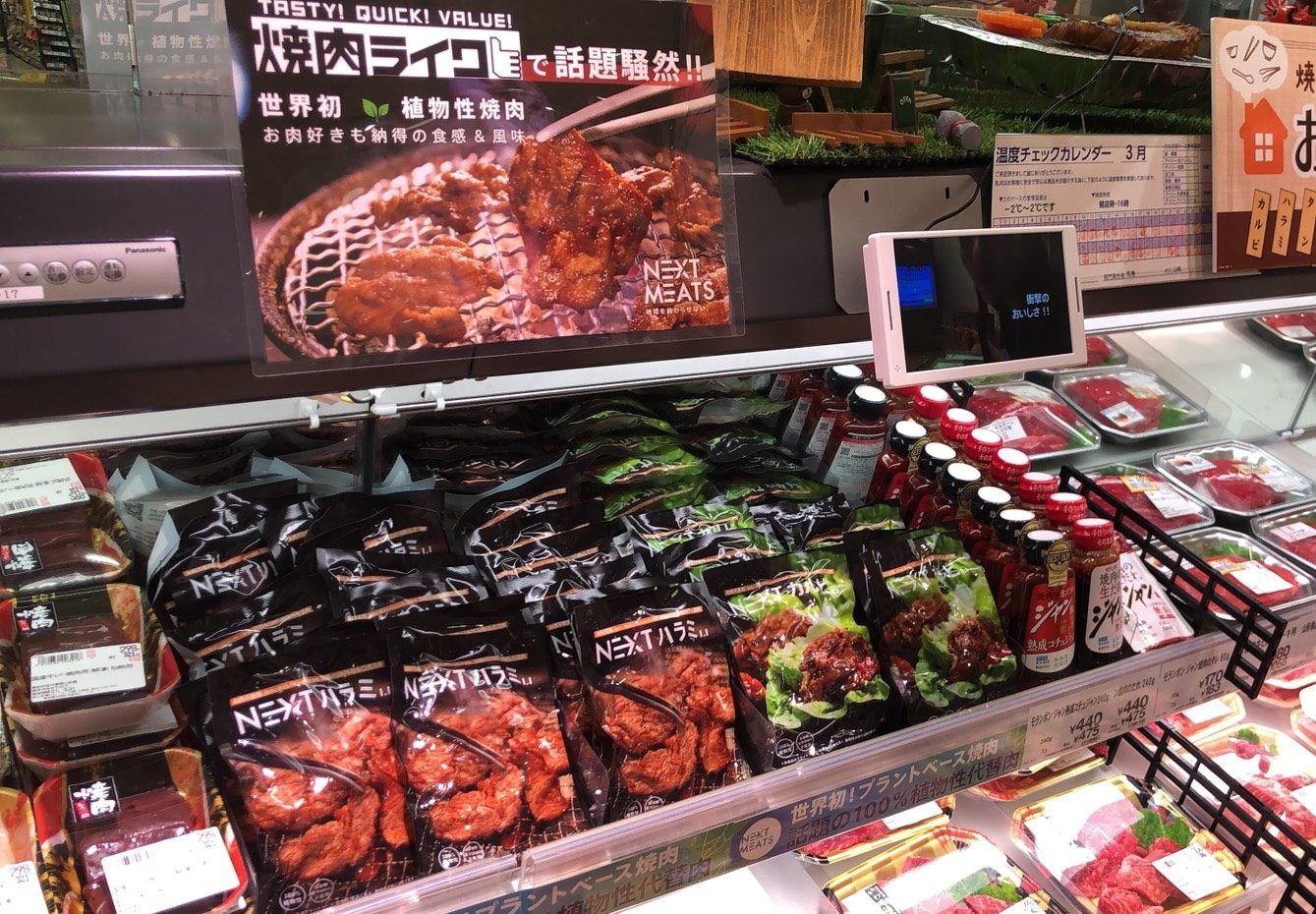 Tokyo-based alternative-protein start-up Next Meats plans to set up a production facility in Singapore with local partners.
The business, launched in 2020 with its headquarters in the Japanese capital and a laboratory in the port city of Niigata, said the factory will be the first in Singapore to produce plant-based 'yakiniku meats', the popular way in Japan of grilling beef over charcoal.
Next Meats said the plant should be ready to begin operations in the final quarter of this year, with the commercial launch expected in December. It will initially supply the Singapore market but plans to export to other Asean countries like Malaysia and Indonesia.
Ingredients will be imported from Japan, with processing and packaging taking place in Singapore by the joint-venture partners Global Good Plant Meat and Tiong Lian Food. Next Meats said it signed a memorandum of understanding with both companies earlier this month.
Tiong Lian Food, a local meat company, will process and pack the plant-based yakiniku meats, while distribution firm Global Good Plant Meat will act as the exclusive sales agent.
Next Meats' CEO Hideyuki Sasaki said: "We have successfully established a presence in the Japanese market with our alternative yakiniku meats and are now pushing ahead with our global ambitions. Singapore, with her robust infrastructure and innovation culture, makes an ideal stronghold for us. We look forward to coming up with new products that excite the palate as well as drive food sustainability in Southeast Asia."
Next Meats was founded by Hideyuki Sasaki and Ryo Shirai, who began developing the soy- and pea-based alternative-meat products in 2017 before the start-up's official launch in 2020. It secured a listing on the US over-the-counter market (OCTBB) in January this year.
Its line-up also includes plant-based burger patties and gyudon-style 'meat', another popular dish in Japan featuring rice and meat flavoured with dashi, soy sauce and mirin.
Next Meats is also developing an alternative-egg product, Next Egg, and will launch plant-based instant curry later this month in Singapore exclusively in Don Don Donki discount stores.
Meanwhile, a production facility is under construction at Next Meats' lab in Nagaoka-Shi in Niigata, which is set to be operational next summer, a spokesperson confirmed.
"The key benefit of the Niigata factory is that it has a mass production capability, and it can produce more alternative-protein products at scale. This helps to reduce our costs and make our products much more accessible to our global consumers," the spokesperson told Just Food.