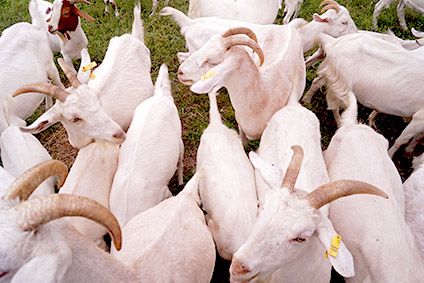 Japan is set to resume imports of sheep and goat meat from the US for the first time in 14 years.
US Secretary of Agriculture Sonny Perdue said the breakthrough in the negotiations follows the finalisation of "technical requirements" with the Japanese authorities.
The deal is good news for US meat producers who already export beef and pork to Japan. And the deal potentially opens up opportunities for the US to grab a slice of the US$169m worth of sheep and goat meat shipped into Japan last year, predominately from Australia and New Zealand.
"This success is a direct result of USDA's dedication to helping America's farmers and ranchers keep and find new markets for their products," Secretary Perdue said in a statement. "The United States has a reputation for high-quality agricultural products and this Administration is committed to helping US producers prosper and share these products with the world."
The statement added: "This announcement comes after extensive work by US Department of Agriculture technical staff with Japanese authorities to establish new terms for market access that are science-based and consistent with international public and animal health standards. These terms will allow U.S. exports of sheep and goat meat to resume."