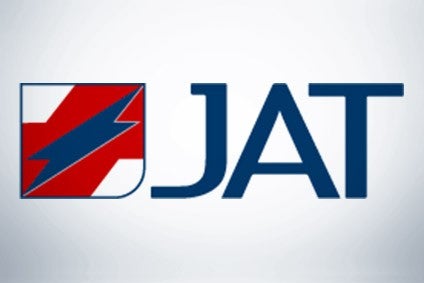 Australia-based dairy and infant-formula business Jatenergy is expanding into Taiwan and Vietnam.
The company, which specialises in Australia-China trade, has also signed a new deal in China which will take its products into supermarkets there.
Jatenergy, which is also known as Jatcorp or JAT, said it has received its first orders from Taiwan for children's goat-milk powder via the Australian National Milk Association (ANMA), in which it acquired a 70% stake in August 2019.
ANMA has also received its first order from Vietnam for formulated milk powder in 300-gram cans and lactoferrin in 60g cans.
New South Wales-based JAT said that although both orders are relatively small, it expects to grow sales in both of those destinations in the "very short term".
The company said it has also instigated promotional work in Malaysia and expects to start sales there shortly.
In its main market of China, JAT has signed a new distribution agreement with distributor Shengding, which gives the Chinese company the exclusive right to market formula under a new brand, Moroka.
JAT said it expects that Shengding will also assist it to distribute lactoferrin products into China's supermarket chains and new concept retail chains such as Hema Supermarket (owned by Alibaba Group) and 7Fresh (owned by JD Group).
"This is significant for JAT since most of JAT's lactoferrin products, including the Neurio range, have predominantly been sold in the baby and mother stores," the Australian company said today (22 September) in a statement to the Australian Securities Exchange, on which it is listed.
The distribution deal is for two years starting this month. Shengding has agreed to purchase 100,000 tins of products from JAT in the first 12 months of the agreement. This amounts to approximately AUD1.1m (US$790,888) in cash terms.
Meanwhile, on the product development front, JAT has revealed it has developed a milk formula specifically targeted at the diabetes market.
Jinvigorate Diabetic Formula has been analysed by Sydney University and has been granted Low GI Symbol Certification by the Australian Glycemic Index Foundation.
Jinvigorate Diabetic Formula will be manufactured by JAT at the ANMA facility in Melbourne.