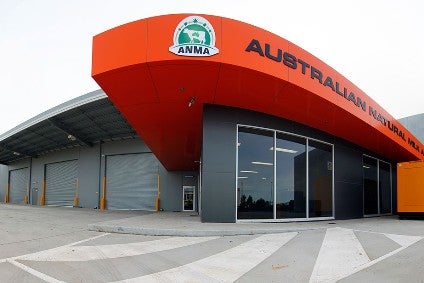 Jatenergy has acquired a majority stake in the Australian Natural Milk Association in a deal the infant-formula exporter said will reduce its reliance on contract manufacturers.
New South Wales-based Jatenergy purchased a 70% holding in the company for AUD14m (US$9.5m), according to a statement today (8 August). It will pay AUD12m in six cash instalments, and the remainder by issuing new shares. The other 30% of the business will stay in the hands of current shareholders.
Australian Natural Milk (ANMA) is located in Melbourne and holds a licence to export infant-formula to China – a Certification and Accreditation Administration of the People's Republic of China (CNCA). It also manufactures other dairy products such as milk powders and fresh milk.
Jatenergy managing director Wilton Yao said: "This acquisition accelerates Jat's strategic plan to insource manufacture of its fast-growing product range and decrease reliance on contract manufacturers. We have taken this opportunity to vertically integrate to capture the manufacturer's margin, reduce our business risk and build a strong fixed-asset base. Through this acquisition, we are excited to secure infant-formula slots for exporting infant formula and other dairy products to China, and look forward to delivering enhanced returns to investors by lowering costs and manufacturing more rapidly to meet growing demand."
The cash installments will be paid through June next year and will be funded from existing cash reserves, anticipated cash flows and debt financing. The deal is subject to shareholder approval at a meeting scheduled for 24 September.
Jatenergy explained the rationale behind the transaction: "Until now, Jatenergy outsourced manufacture of all in-house brands to Australian manufacturers at arms length. The Company's recent growth in sales and distribution partnerships has brought the side effect of difficulties in securing sufficient manufacturing capacity to meet demand for its products. This has resulted in Jatenergy either losing or deferring sales opportunities."