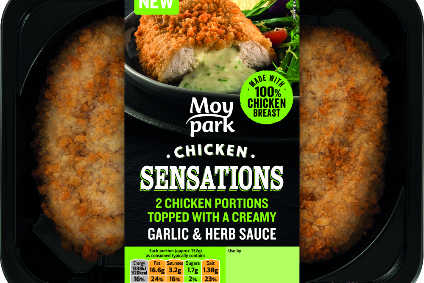 A judge in the US state of Delaware has ruled that executives from Brazilian meat giant JBS and its American subsidiary Pilgrim's Pride must face trial over a shareholder lawsuit questioning the acquisition of the UK's Moy Park in 2017.
In a ruling seen by just-food, a Delaware judge ruled on Friday (15 March) that five JBS and Pilgrim's Pride executives must answer claims against them regarding Pilgrim's Pride's US$1.3bn acquisition of Northern Ireland-based poultry processor Moy Park from its own majority shareholder in September 2017.
The lawsuit, brought by "minority stockholders in Pilgrim's Pride", contends JBS was in urgent need of cash at the time and questions the fairness of the deal.
JBS has a 78.5% stake in Pilgrim's Pride but is described in the lawsuit as its parent.
The Delaware judicial ruling stated: "The complaint alleges that [the] parent [JBS] needed to raise cash quickly after its controlling stockholder agreed to pay a $3.2bn fine to the Brazilian government."
It went on: "The plaintiffs contend that as a self-dealing fiduciary, [the] Parent is obviously interested in the acquisition and must prove that it is entirely fair.
"Plaintiffs further allege that because of their affiliations with parent, all five of the director defendants lack independence and likewise must prove that the acquisition is entirely fair."
The shareholders claim that Delaware-based Pilgrim's was forced by JBS to make the purchase in conditions that were not favourable.
There is no date set yet for the trial.
just-food has asked JBS for a response.