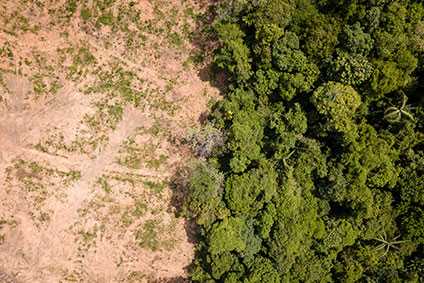 Brazilian meat giant JBS has launched a fund to help tackle deforestation in the Amazon region of its homeland.
Its JBS Fund for the Amazon will invest in social and economic development and conservation in the area, with an initial contribution of BRL250m (US$45.4m) in the first five years.
The fund will also be open to third-party contributions, with the ambition to reach BRL1bn by 2030.
An associated programme of action will engage industry leaders, civil society, government authorities and environmental stakeholders to propose meaningful actions that will strengthen the value chain and help preserve this "critical biome", JBS said.
A first pillar consists of a number of key initiatives, strarting with the JBS Green Platform, a blockchain platform that will enable the company to track the providers of livestock to its direct suppliers in the supply chain by 2025.
Gilberto Tomazoni, CEO of JBS, said: "Today, we publicly reiterate our commitment to the sustainability of the Amazon, one of Brazil's most precious natural resources. We hope our actions today will help accelerate the urgent fight against deforestation, while fostering the bio-economy, sustainable agricultural practices and opportunities for social development for the families and communities who call the Amazon home."