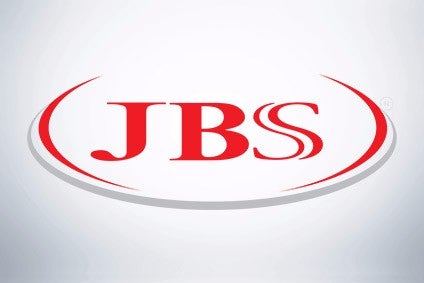 Wesley Batista, the CEO of JBS, the Brazil-based meat giant, has reportedly been ordered to step down from the role by a court order in the country.
Mr. Batista has been questioned by police investigating allegations of fraud at a number of Brazilian pension funds, The Wall Street Journal said today (6 September).
A Brazilian judge has ruled those under investigation, which also includes Mr. Batista's brother, Joesley, who is the chairman of JBS, must be suspended from carrying out "any and all" activities in financial markets and from "exercising any management post or function" at any company. Joseley Batista could not be questioned as he was out of the country, the WSJ said.
There has been no indication JBS itself is involved in the alleged fraud. However, the holding company behind JBS, J&F Investimentos, does control a paper pulp company, Eldorado Brasil, that is one of the targets in the investigation, the WSJ reported. Joesley Batista is the CEO of J&F.
This afternoon, JBS issued an announcement to the stock market in Brazil. It said: "JBS S.A. announces to its shareholders and to the market in general that, in relation to yesterday's incident related to J&F Investimentos and Eldorado Celulose, the company became aware through the press of parts of the judge's decision, which would determine possible suspension of Mrs. Wesley Batista and Joesley Batista of their respective positions at JBS.
"The company did not have formal access to the full content of the judge's decision and its extension. JBS legal advisors are acting to get complete access to the proceeding and the mentioned decision as well as its repercussion to the company. As soon as JBS have access to the full decision, it will communicate to the market."
Asked by just-food whether the Batistas would step down from their positions at JBS, a spokesperson for the business said the company was "still waiting for legal clarification" and added: "We will make an announcement then."
The allegations centre on the pension funds buying shares in independent investment vehicles that had paid too much for company stocks or bonds based on valuations that were "unreal and technically irregular," according to court documents released by prosecutors, the WSJ reported. As part of the same operation, the offices of Eldorado Brasil have been raided.
A spokesperson for J&F Investimentos told the WSJ yesterday that there had been no wrongdoing by Eldorado or the Batista brothers.