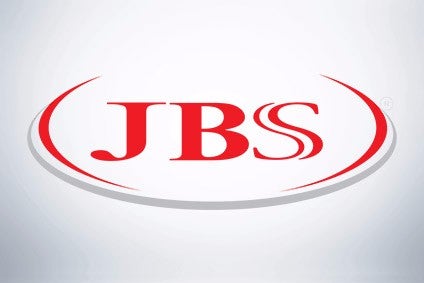 Brazilian meat giant JBS will shut down its pork processing plant in Minnesota run by its US subsidiary after seven workers tested positive for Covid-19.
The facility in the town of Worthington will wind down production over two days before closing the factory, with no date set for when operations will begin again, Sao Paulo-headquartered JBS said in a statement yesterday (20 April).
"As we all learn more about coronavirus, it is clear that the disease is far more widespread across the US and in our county than official estimates indicate based on limited testing," Bob Krebs, president of JBS USA's pork division, said in the statement. "We have taken aggressive actions to keep coronavirus out of our plant and keep this critical infrastructure facility operational."
JBS said the plant employs 2,000 people and processes 20,000 hogs a day.
Around a week ago, JBS, one of the world's largest meat processors, announced the temporary closure of a beef plant located in Greeley in Colorado's Weld County until 24 April, again because of coronavirus.
State health officials said at the time that at least 40 people employed at the facility had tested positive for the virus, while two workers had reportedly died.
Another JBS plant in Souderton, Pennsylvania, was also shut down at the end of March as a precautionary measure after "several" senior managers showed flu-like symptoms.
JBS said in yesterday's statement the Souderton beef facility reopened on Monday, 20 April, while the Greeley beef plant still remains closed.