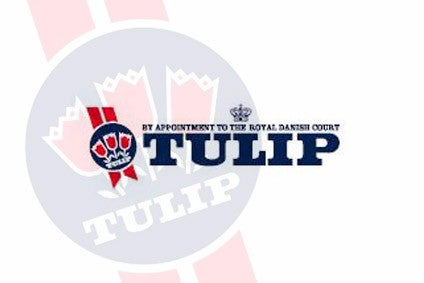 Pilgrim's Pride , the US poultry supplier majority-owned by Brazilian meat giant JBS , has moved to buy UK meat processor Tulip from Danish Crown .
The deal, announced today (28 August), will see Pilgrim's Pride, in which JBS owns a 79% stake, pay GBP290m (US$354.1m) for Tulip, a company generating annual sales of almost GBP1bn through products such as bacon, sausages and gammon. The purchase price represents 5.4 times Tulip's implied expected EBITDA.
In September 2017, JBS and Pilgrim's announced a transaction that saw UK-headquartered poultry and prepared meals firm Moy Park move from the ownership of the Brazilian behemoth to the US group for US$1.3bn.
Announcing the move for Tulip, Pilgrim's said the deal "solidifies Pilgrim's as a leading European food company, creating one of the largest integrated prepared foods businesses in the UK with a portfolio of brands and retail private-label solutions".
Danish Crown, which has faced challenges at Tulip in recent quarters, said it wanted to "simplify" its business in the UK.
Jayson Penn, Pilgrim's global chief executive officer, described the acquisition of Tulip as "the logical next step in our evolution to expand our geographical footprint, enhance our value-added portfolio and reduce volatility across our business with a more stable margin profile".
In a separate stock-exchange filing in Brazil, JBS said the deal meant 21% of the sales of Pilgrim's would come through prepared foods.
Tulip is the largest pig producer in the UK, selling branded and own-label products to the country's retail chains, as well as supplying the foodservice channel.
"Pilgrim's is acquiring an industry-leading farming operation, a strong team of dedicated people and a network of well-invested manufacturing sites," Tulip CEO Andrew Cracknell said.
Last November, Danish Crown reported a drop in annual earnings as Tulip weighed on its results, prompting the meat giant to postpone a strategic target by two years.
The co-op posted declines in both its top- and bottom-line earnings. But while Danish Crown still reported a profit for the year, Tulip turned in an operating loss of DKK260m, a wider shortfall than a year earlier.
After launching a review of Tulip, Danish Crown judged the subsidiary's operating costs were too high and a consequent cost-cutting plan was put in place, resulting in the loss of 150 UK jobs. This year, meanwhile, Tulip has invested in some of its sites in the UK.
Danish Crown CEO Jais Valeur set out how he saw the rationales for the Tulip deal for the Denmark-based co-op and Pilgrim's.
"Pilgrim's is already strongly positioned within the UK chicken market and would like to strengthen its position within the market for pork. On our part, we want to simplify our UK business. Going forward we will supply Danish pork to Pilgrim's, so all in all the transaction holds out interesting perspectives for both parties," he said.
just-food analysis: Pilgrim's Pride latest UK purchase presents challenges