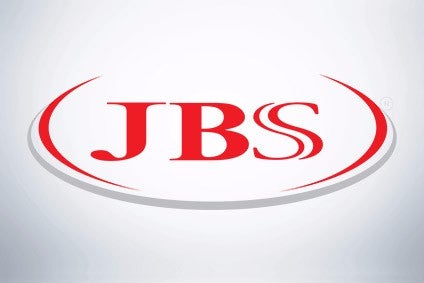 Brazilian meat giant JBS has elected Gilberto Tomazoni as its new chief executive to replace Jose Batista Sobrinho.
Tomazoni, who has held executive positions at JBS since 2013, will assume the CEO role immediately, the company said in a statement.
JBS founder Batista Sobrinho replaced his son Wesley Batista as CEO in September 2017, and installed Tomazoni to the newly-created position of chief operating officer as part of a restructuring process which included new appointments to its board of directors.
Batista Sobrinho commented on Tomazoni appointment: "I am delighted to have Tomazoni as successor. He lives the company's culture and [he has] deep knowledge of our business around the world. As COO, he led JBS' operations very successfully and, from now on, will lead the company into a new phase of development."
Batista Sobrinho, who founded JBS in 1953 and served as the Sao Paulo-based company's first president, will remain a member of the board.
The founder once again became president of the firm in September last year, when he replaced his son Wesley, who had been arrested on allegations of insider trading. Wesley's brother Joesley Batista, the former chairman of JBS, was also arrested that month for the same reason, with the insider trading episode reportedly occurring before they both entered a plea bargain with Brazilian authorities earlier in the year linked to a corruption scandal.
JBS, along with fellow meat company BRF, were among Brazilian firms implicated in the scandal related to alleged bribes of government officials, a case that became known as the Carne Fraca, or 'Weak Flesh' probe.
The brothers, who are part of the Batista family that controls J&F Investimentos, the largest shareholder in JBS, were later charged with the offence in October 2017.
Joesley, who is still a major JBS shareholder, was then arrested again in November of this year, reportedly in connection with an on-going police inquiry into illegal campaign contributions.