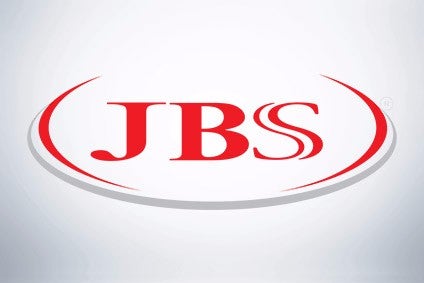 Brazilian meat giant JBS has signed a supply deal for the Chinese market with e-commerce platform Alibaba.
The three-year agreement, potentially worth US$1.5bn, covers beef, pork and poultry, according to a statement today (7 November) from the Sao Paulo-listed firm. The products from JBS' Friboi brand will be distributed by Alibaba's fresh food service subsidiary Win Chain.
JBS said China is one of the company's biggest export markets and the deal signifies Brazil's largest-ever in the meat sector with the Asian country. The Win Chain platform will provide sales channels, cold chain distribution, support for "big data and other services to provide a fully-integrated process", it added.
Products will start to ship in 30 days.
"This deal will significantly expand our beef business and build further value for the Friboi brand," said Renato Costa, the chief executive of JBS' beef division in Brazil. "We have developed products based on packaging, cuts and portions specifically designed for the Chinese market."
In October, JBS announced it was expanding capacity at two of its manufacturing plants in the Brazilian state of Minas Gerais amid increasing demand for beef products from China. That was despite the Asian country saying in June that it would impose temporary anti-dumping duties on incoming shipments of chicken products from Brazil, including those from JBS.
JBS was also one of the Brazilian firms, along with BRF, that were investigated by police last year over alleged bribery of agriculture officials, a case that became known as the Carne Fraca probe.

Costa added in today's statement: "Our brands are increasingly being recognised for the high quality and safety of the food we produce, with product traceability and a sustainable production process – issues of increasing importance to consumers – and they will be available across a variety of channels for either corporate customers – retail and foodservice – or end consumers."