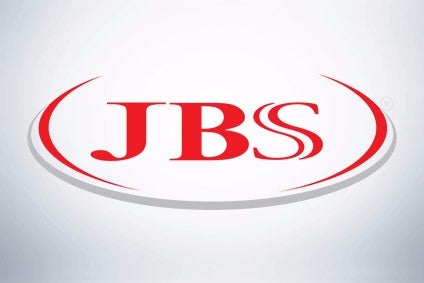 JBS, the Brazilian meat giant, said that it expects its performance in South America to improve as the region becomes more economically stable.
"We believe that the most challenging period for our platform in South America is over and we should see the recovery of the profitability in the next quarters," CEO Wesley Batista said as he delivered JBS's results for the first nine months of the year.
The company said that issues in the South American region offset a stronger performance from its international businesses, while the depreciation of the Brazilian currency hit the value of exports from its domestic business.
"In our international operations, we had good results across all of our business units, due to our constant focus on operational efficiency, cost control and investments in innovation, combined with greater supply of cattle in the US, the growth in our North-American exports and the synergies captured from the assets acquired in 2015. In our operations in South America we faced a challenging quarter, especially in Brazil, due to the strong Real, which impacted the profitability of our exports, as well as the relevant increase in grain prices," Batista explained.
The company revealed that total sales during the nine months to 30 September fell to BRL20.7bn (US$6bn), down from BRL21.1bn last year.
Lower costs enabled JBS to book an increase in operating profit, which increased to BRL979.3m versus BRL870.6m in the comparable period of 2015.
Higher financial costs and tax expenses, including a deferred tax charge, meant the company booked a net loss of BRL317.9m, compared to a net income of BRL4.9bn last year.