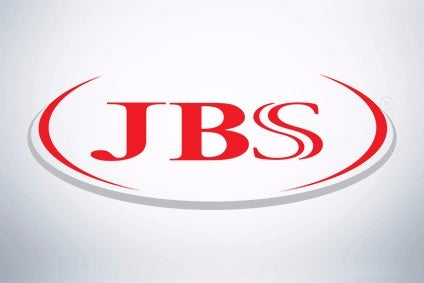 JBS has named the Brazilian global meat giant's founder Jose Batista Sobrinho as its new president and CEO – days after his son Wesley was arrested amid allegations of insider trading.
The board of directors also announced in a statement yesterday (17 September) the creation of a three-member "global leadership team" to advise the president, consisting of Gilberto Tomazoni, André Nogueira and Wesley Batista Filho. The latter runs some of the key business areas of the company and is the son of ousted CEO Wesley Batista, held by federal police last week.
Wesley Batista and his brother Joesley Batista, the former chairman of JBS, were arrested over the past week amid allegations of insider trading, which reportedly occurred before they entered a plea bargain in May with Brazilian authorities linked to a corruption scandal. Joesley Batista was also reportedly facing claims he omitted information from testimony given as part of the plea bargain.
Wesley Batista Filho to date was president of the beef division of JBS USA, after having held leadership positions at JBS in five countries since 2010.
JBS said the board also approved the appointment of Aguinaldo Gomes Ramos Filho, an executive with experience in JBS's operations in Brazil, Uruguay and Paraguay, as a full member to replace Wesley Batista.
Gilberto Tomazoni, global president of operations, joined JBS in 2013 and has over 30 years in leadership positions in the food sector. One of the main leaders of JBS, Tomazoni is responsible for all the company's operations worldwide.
André Nogueira has been at the company since 2007. Prior to his current role as president of JBS USA, the executive was CFO of the same operation and chaired JBS Australia.
"At this important moment in the company, the highest priority set by the board of directors is to ensure business success and prosperity of employees, shareholders and all stakeholders," said Tarek Farahat, chairman of JBS's board and himself only appointed in May after Joesley Batista stepped down. "The new global leadership structure provides continuity and prepare for our new challenges."
The board will also seek a director for finance of JBS group. "The choice of a new CFO is an important step to strengthen the governance of the company," said Farahat.