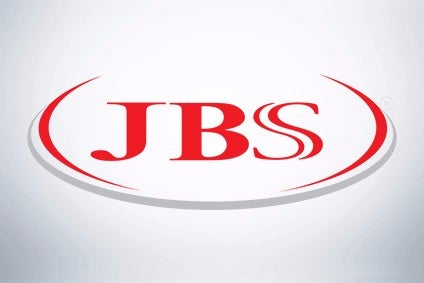 The Australian unit of Brazilian meat giant JBS has signed a multi-million dollar deal with COFCO Group for the supply of beef.
JBS has agreed a memorandum of understanding for the shipment of 15,000 tonnes of beef with COFCO Meat Holdings, a subsidiary of the state-owned COFCO Group in Beijing. The deal, signed during this month's China International Import Expo (CIIE) in Shanghai, is worth US$100m over three years, according to a statement from the meat processor.
Robert Ryan, the export manager for JBS' southern beef sales domestic division, said: "COFCO is one of our most important customers in China and they have developed strong strategic sales channels for the various types of beef we produce in our business. After working closely with COFCO over the last three years, we have increased our beef sales to COFCO Meat by 270% in volume and increased our dollar value by 300% to an estimated AUD37m (US$26.9m) in 2018."
It is the second significant deal to be secured by JBS during the CIIE gathering after signing a three-year supply agreement with China's e-commerce platform Alibaba. The $1.5bn tie-up covers beef, pork and poultry to be supplied under JBS' Friboi brand and distributed by Alibaba's fresh food service subsidiary Win Chain.
Brent Eastwood, chief executive of JBS's Australian arm, met with the president of the Hong Kong-listed COFCO Group, Patrick Yu, and COFCO Meat Holdings' managing director Jianong Xu during the CIIE event. He said JBS' Dinmore plant in Queensland is only one of 11 export establishments in Australia that have approvals for the shipment of chilled meat to China, with the company well-placed to serve the high-end market segment.
"The high-end Chinese market requires the ability to deliver safe quality product to the Chinese consumer 52 weeks of the year," Eastwood said. "JBS Australia, as the largest and most diverse animal-protein player in the Australian market, can supply all types of high-quality grass and grain-fed branded beef and lamb product to China."