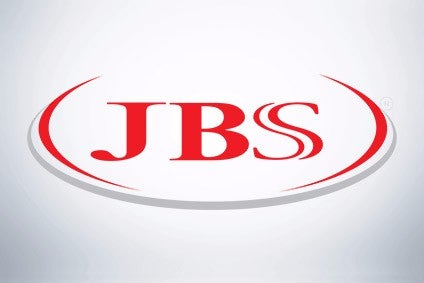 JBS founder Jose Batista Sobrinho took his first steps as the Brazilian meat giant's president and CEO by installing Gilberto Tomazoni to the newly created position of COO as the company restructures amid corruption allegations lodged against senior executives.
Tomazoni was named part of a new three-member "global leadership team" on 17 September when JBS announced Jose Batista Sobrinho would replace his son Wesley Batista as CEO, who has been in police custody since last week in relation to accusations of insider training.
Joining Tomazoni in the leadership team line-up following a weekend board meeting are André Nogueira and Wesley Batista Filho. The latter is the son of the ousted CEO, whose brother, former JBS chairman Joesley Batista, is also facing the same allegations of insider trading.
Under the reshuffle, Wesley Batista Filho will run the South American operations and will report to Tomazoni, who has been at the company since 2013, according to a statement today (19 September). Nogueira will stay as president of JBS USA, a position he has held since 2012 and which also encompasses operations in America do Norte and Australia. He too will report to the new COO.
"The creation of the post of COO and the new management structure will enable the delivery of increasingly robust results," said Jose Batista Sobrinho. "They are experienced executives with all the necessary skills to maintain JBS in its success path."
Tomazoni has served as president of the poultry division, president of subsidiary Seara and global president of operations. He is also chairman of the board of directors of Pilgrim's Pride. Last week, JBS announced Pilgrim's Pride would become the new owner of UK-based subsidiary Moy Park.
The restructuring is unlikely to appease state development bank BNDES, the second-largest shareholder in JBS. Reuters reported the lender has led a push by minority investors to remove the Batista family from management.
BNDES president Paulo Rabello de Castro condemned the decision to put Jose Batista Sobrinho in charge and told Reuters he sees "deviousness in what was done". Rabello said the Batista family, which holds a 42 percent stake in JBS, lacks the sensibility needed for corporate governance and called on markets watchdog CVM to investigate the "surprise" weekend meeting.