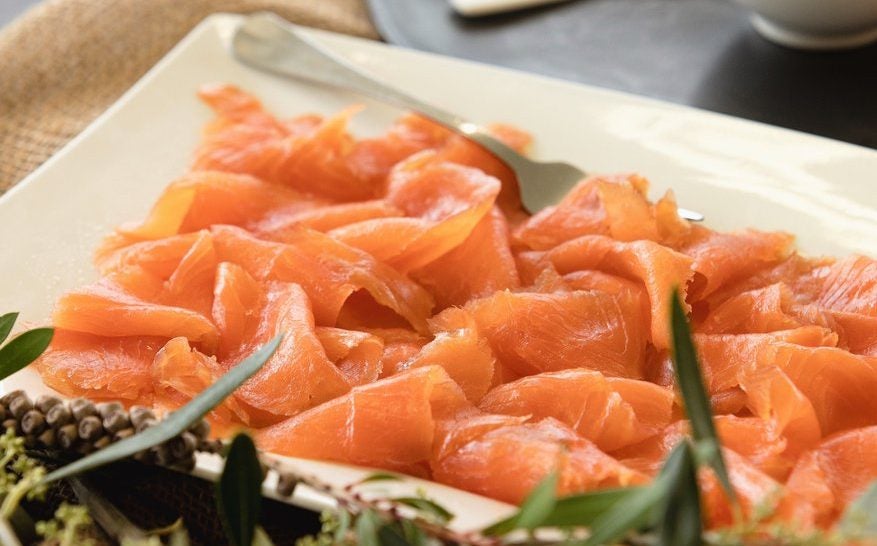 Brazilian meat giant JBS is looking to move into the fish sector with the US$314m acquisition of Australian salmon business Huon Aquaculture.
Huon, based in Hobart, Tasmania, and listed on the Australian stock market, is the country's second-largest salmon farmer, producing around 35,000 tons of fish and having a 40% market share. Some 15% of its produce is exported.
JBS said the deal will "expand its global protein platform".
Gilberto Tomazoni, JBS's CEO, said: "This is a strategic move, which marks the entry of JBS into the aquaculture business. Let's repeat what we did before with chicken, pork and value-added products – to make our portfolio even more comprehensive. Aquaculture will be a new growth platform for our business."
In a statement, JBS said Huon has invested more than AUD350m (US$258.7m) over the past five years in operating infrastructure and sustainable practices in the salmon production cycle, "positioning the company for sustainable growth".
However, the company posted a loss of AUD95m in the six months ended December, citing lower global demand for salmon amid the Covid-19 pandemic.
Huon has 13 production sites and three product processing facilities. It sells salmon in fillets and in vacuum pack format and also produces smoked products and salmon roe.
JBS already operates in Tasmania with a beef processing unit in Longford. The company is one of the largest meat processors in Australia. The deal is JBS' second in Australia this year. In April, it bought pork business Rivalea.
In March, JBS took its domestic brand Seara into seafood with products such as salmon, tilapia and shrimp but until now it has not produced fish itself.
JBS said the deal remains subject to regulatory and shareholder approval but added it expects to finalise the transaction "in late 2021".
Just Food has asked Huon for a comment on the deal, outside of Australian office hours.