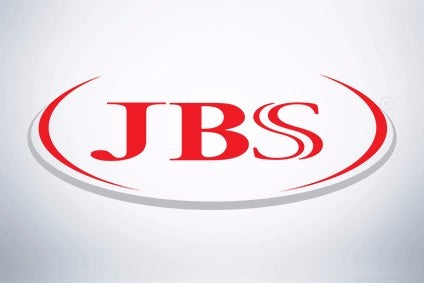 Embattled Brazilian meat group JBS has appointed Dr Marcelo Proença to the post of global head of compliance in a bid to strengthen its corporate governance structure.
JBS said Dr Proença joins the group after a 27-year career as a lawyer and academic. He teaches commercial law at the University of São Paulo and is also a professor at GVLaw courses of the Getúlio Vargas Foundation.
"My goal is to improve the compliance program by making it a model for the market with full internal and external controls which I am confident will ensure a lasting successful company that will evolve greatly in building trust and reputation with stakeholders and, in particular, with employees, market and society," Proença said.
The board of directors also hired White & Case LLP to assist in the development of the project. "The work of White & Case will be important for the [JBS] governance committee's success in overseeing the development and implementation of a compliance program that incorporates international best practices and fully meets the company's obligations," said Daniel Fridman, a partner at White & Case.
JBS's corporate governance was placed in the spotlight earlier this year by a federal investigation into alleged corruption in the Brazilian meat packing sector. Police accused executives from large meat processing companies of paying politicians and inspectors from Brazil's Ministry of Agriculture to overlook unsanitary practices, allowing them to manufacture adulterated products. Police claim ministry officials in the states of Paraná, Minas Gerais and Goiás acted to protect the companies.
The processor was also the subject of another investigation, in which police scrutinised suspected irregularities into the way state investment bank BNDES had approved support for JBS' expansion.
Moreover, Joesley Batista, a member of J&F Investimentos, JBS's controlling shareholder, has been embroiled in a row with Brazil's President, Michel Temer. Batista is at the centre of an investigation into Temer after he allegedly secretly recorded a conversation in which the President appeared to give his endorsement for the payment of a bribe by JBS to the former speaker of the lower house of the Brazilian Congress, Eduardo Cunha, who was recently jailed after being found guilty of corruption, money laundering and tax evasion.
Temer claimed the tape, reported to be part of a plea-bargain agreement by JBS executives with prosecutors, had been "manipulated and adulterated with questionable purposes". He accused Batista of "lying" to prosecutors.
Batista resigned as JBS chairman in May, replaced by former Procter & Gamble executive Tarek Farahat, who set out plans for the new governance committee.
The company also appointed José Batista Sobrinho as vice-chairman to replace his son – and Joesely's brother – Wesley Batista. Wesley will continue to serve as CEO and retain a seat on the JBS board.
Farahat insisted today (14 June) the corporate governance appointments represent "important measures" for the company as it works to put the scandal behind it. "These are just the first steps but they are also fundamental to our goal of raising JBS's governance level and making it a global governance benchmark," he said.