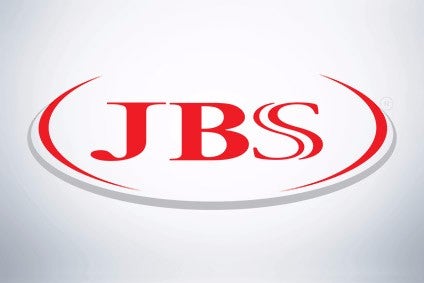 Brazil-based meat giant JBS has announced the appointment of former Procter & Gamble executive Tarek Farahat as chairman of the embattled group after the resignation of Joesley Batista.
JBS said Batista had stepped down as chairman and quit the board and committees on which he served.
The company also announced the appointment of José Batista Sobrinho as vice-chairman to replace his son, Wesley Batista. According to Reuters, Wesley Batista will continue to serve as CEO and retain a seat on the JBS board, but JBS did not comment further on this in its announcement.
The moves follow reports JBS has hired an investment bank to help plan a sale of some assets to pay a fine to settle allegations arising from a corruption probe that has engulfed the firm, top executives and politicians including the country's president, Michel Temer.
Temer, who was implicated in the corruption allegations following the release of a secretly-recorded conversation between him and Joesley Batista, has accused the former JBS chairman of "lying" to state prosecutors when he turned state's evidence in the corruption probe and of "avoiding arrest" by travelling to the US.
In his new role as chairman, Farahat will also lead a newly-formed governance committee – aimed at implementing "global best practices in corporate governance and compliance at JBS".
Farahat said: "We will work hard to restore trust with the market… There is a significant amount of work to be done in order to regain the trust of our stakeholders."
"We remain focused on offering consumers the highest quality products and services, while maintaining a close partnership with our suppliers and clients, and supporting our more than 235,000 team members worldwide," Farahat said.
Farahat worked for Procter & Gamble for 26 years, serving in a number of leadership positions worldwide. Farahat has been a member of the JBS board since 2013 and has served as global president of marketing and innovation since 2015.
Earlier this month, police in Brazil opened two new investigations involving food companies in the wake of bribery allegations that rocked the domestic meat sector.