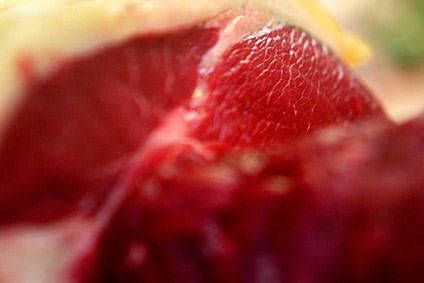 Brazil-based meat giant JBS today (6 June) announced the sale of its beef operations in three South American markets to companies controlled by local rival Minerva.
JBS said it had agreed to sell its beef businesses in Argentina, Uruguay and Paraguay for US$300m. Pul Argentina S.A. will take on the Argentinian business, Frigomerc S.A. the operations in Uruguay and Pulsa S.A. the Paraguayan asset, JBS said. It described the companies as "entities controlled by Minerva S.A."
The deal remains subject to regulatory approval, JBS said.
JBS, one of the world's largest meat processors, has had a tumultuous 2017 after becoming embroiled in a number of corruption scandals,
Two weeks ago, it was reported JBS and its controlling shareholders, facing the prospects of fines to settle some of the allegations, had asked an investment bank to help plan a sale of some of its assets.
Quoting an unnamed source, Reuters said members of the Batista family, which holds around 42% of JBS, were looking for ways to raise cash after prosecutors demanded they pay an BRL11bn fine to settle allegations they bribed politicians, one of the people said.
Last week (31 May), JBS confirmed its controlling shareholder, J&F Participacoes, would pay a BRL10.3bn fine under a "leniency agreement" with prosecutors.
JBS said under the terms of the agreement with Brazil's Federal Prosecutor's Office, the fine will be payable "solely by J&F as it relates to JBS" following two police investigations – dubbed Carne Fraca and Bullish.
Carne Fraca probed a number of Brazil-based meat companies, including JBS, over alleged payments by meat processing firms to inspectors to overlook unsanitary practices.
The Bullish investigation had scrutinised suspected irregularities into the way state investment bank BNDES had approved support for JBS' expansion.
Announcing the deal with Minerva, JBS said it "intends to use the proceeds from the sale to reduce its financial leverage".
Minerva had not issued a statement on the deal at the time of writing.
On 26 May, JBS announced the resignation of Joesley Batista as its chairman and the hiring of former Procter & Gamble executive Tarek Farahat as his successor.
Mr Batista's resignation came in the wake of other corruption allegations, which have taken in Brazil's President, Michel Temer. Batista is at the centre of an investigation into Temer after he allegedly secretly recorded a conversation in which the President appeared to give his endorsement for the payment of a bribe by JBS to the former speaker of the lower house of the Brazilian Congress, Eduardo Cunha, who was recently jailed after being found guilty of corruption, money laundering and tax evasion.
Temer has claimed has been "manipulated and adulterated with questionable purposes".
Batista's brother Wesley, JBS's chief executive, has stayed on in the role but stepped down as vice chairman.