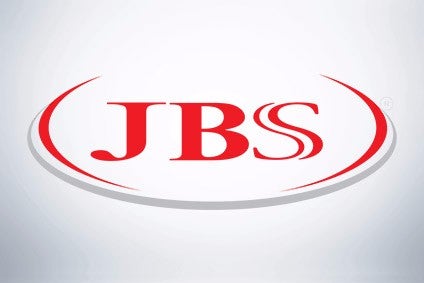 Prosecutors have charged brothers Joesley and Wesley Batista, part of the Batista family that control the Brazilian meat giant JBS , of using inside information to profit from market movements in the company's shares.
Wesley Batista, JBS's CEO, before being replaced by his father – and company founder – Jose Batista Sobrinho on 17 September, has also been charged with using inside information to profit from buying dollars in the foreign-exchange market with the proceeds from the share sales, the Public Prosecutors Office said in a statement on 10 October.
He faces a sentence of three to 18 years if convicted of the charges, while Joesley Batista, JBS's former chairman, faces two to 13 years in prison, prosecutors said.
Both brothers have been in police custody since mid-September and remain in pre-trial detention.
The prosecutors said in the statement the market trades were initiated in March before the brothers signed a plea-bargain agreement with Brazilian authorities in May over a recorded telephone conversation Joesley Batista apparently had with Brazilian President Michel Temer, in which they purportedly discussed bribes. The recording was later leaked to the press, causing shares in JBS and the Brazilian real to fall.
Prosecutors claimed the brothers were aware of the effect the released recording would have on financial markets and "took advantage of privileged information" to manipulate the stock market.
Jose Batista Sobrinho formed a new three-member global leadership management team in September, which included Wesley Batista Filho, the son of the former CEO.