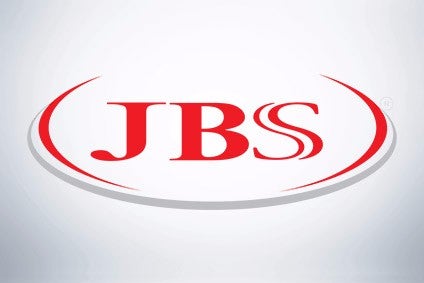 Brazilian meat giant JBS has reportedly hired an investment bank to help plan a sale of some assets to pay a fine to settle allegations arising from a corruption probe that has engulfed the firm, top executives and politicians – including the country's president.
According to Reuters, which quoted three people with direct knowledge of the situation, JBS and its controlling shareholder, J&F Investimentos, have hired Banco Bradesco's investment banking unit to work on a plan to sell several assets.
Reuters said one of the sources claimed members of the Batista family, which owns about 42% of JBS, are looking for ways to raise cash after prosecutors demanded they pay a BRL11bn (US$3.3bn) fine to settle claims they bribed politicians.
Meanwhile, Brazil's President Michel Temer, who was implicated in the corruption allegations following the release of a secretly-recorded conversation between him and Joesley Batista, has accused the JBS chairman of "avoiding arrest" by travelling to the US.
Temer also accused Batista of "lying" to state prosecutors when he turned state's evidence in the corruption probe. Temer alleged in a statement Batista had "grown rich while benefiting from billions of reals in loans from the Brazilian Development Bank (BNDES) during previous governments".
Neither JBS or J&F Investimentos had responded to just-food's requests for comment on the allegations at the time of publication. However, JBS told just-food previously that its dealings with BNDES were in line with "relevant market rules and legal requirements".
Earlier this month, police in Brazil opened two new investigations involving food companies in the wake of bribery allegations earlier this year that rocked the domestic meat sector.