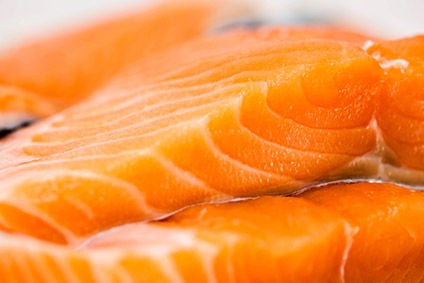 Brazilian meat giant JBS has launched a revised bid for Australian seafood business Huon Aquaculture amid issues of contention put forward by local investor and billionaire Andrew Forrest.
In the wake of JBS' approach to takeover the salmon farmer earlier in August, Forrest had increased his stake in Huon through his Tattarang Agrifood investment vehicle to 18.51% from 7.3%, calling on the Brazilian firm and the target company to improve environmental and animal-welfare standards.
JBS' initial approach was made via a so-called scheme of arrangement to acquire Huon for a cash consideration of AUD3.85 (US$2.83) a share, a bid the seafood firm's board had concluded was in the interests of shareholders.
However, in a notice to the Australian Securities Exchange filed after the local market close today (13 August), Huon said it had had furthered discussions with JBS and has entered into a "process agreement" with the meat firm for a recommended takeover bid.
The new offer will run parallel to, but not substitute the scheme of arrangement, according to the filing. It will offer the same AUD3.85 a share, with a key criteria of a "50.1% minimum acceptance condition".
And the new offer must be available for acceptance two weeks after an October meeting to vote on the scheme of arrangement in the event the latter is not approved.
Huon's directors, including the company's founders and major shareholders, Frances and Peter Bender, hold 53% of the company.
Friday's filing read: "Huon's board recommends that Huon shareholders vote in favour of the schemes as the preferred transaction structure over the [new] offer. However, the addition of the offer as a further alternative to the schemes will allow Huon shareholders additional flexibility to receive the $3.85 per share if the schemes are not approved."